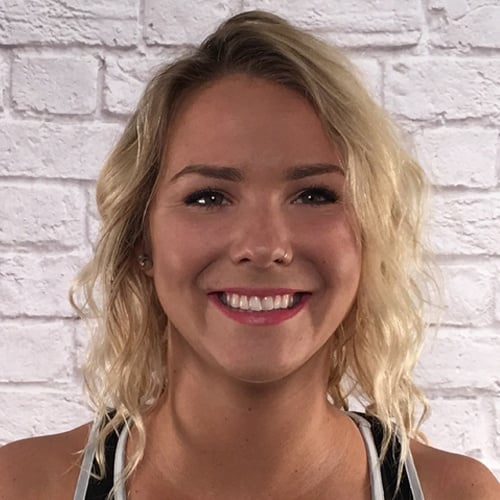 6 Killer Mistakes You're Making with Direct Mail
Direct mail marketing has seen drastic changes since its supposed heyday. And most marketers would assume it's taken a turn for the worse. After all, Forrester Research forecasts U.S. digital marketing spend to reach nearly $120 billion by 2021.
But with a flooded digital landscape, physical mailboxes have been left relatively barren, presenting better opportunities for consumer attention, It's why direct mail campaigns yield response rates 30 times greater than email.
It's why the smartest marketers still rely heavily on direct mail marketing, but with a personal twist. And it's been key to their businesses standing out from their competition.
Personalization has distinguished modern marketing from years past – including direct mail. As much as people easily point out the digital difference from say, the 1960s, the adoption of personalized marketing has helped businesses boost their response rates and lead conversions more than any other factor.
Personalization must be strategic, however. And many marketers make the following six mistakes with their direct mail campaigns, wasting revenue-generating opportunities.
Learn how hyper-personalized direct mail converts offline prospects to online customers
Download your copy of Human to Human Personalization At Scale
You Don't Identify Your Audience
Target, target, target. Don't mail to a random sample or mail to your whole database of contacts. The more specific you make your lists, the better results your direct mail campaigns yield.
Segment your target audiences using fit, behavioral and intent data. You absolutely must analyze your contacts. Demographic information, interests, purchase history – they all inform your strategy and help you appeal more directly to your prospects. The more targeted your segments are, the higher your conversions are likely to be.
According to the USPS, 98% of people check their mail on a daily basis, so don't worry about if your mailer will get seen. Focus on making it stand out by targeting specific prospects.
You Went Cheap With Your Design and/or Printing
If you take the right approach, direct mail will help you stand out from the clutter on the web. Take it from MailChimp: average email open rates don't eclipse 20%. It's just hard to stand out with email.
But consumers actually take the time to sort through their physical mail. And 77% of them sort through their physical mail as soon as they get it.
If you design something eye-catching and memorable, you can catch your prospects' attentions. If you take the cheap route, however...
Don't cut corners on design. Mailers that are too generic or look unprofessional can kill your direct mail efforts. Think of your design as the subject line of an email. Your goal is to encourage your prospect to read more – to take the time to read your message in detail.
Your Offer Isn't Compelling (or Simple Enough)
Your prospects need a reason to respond to your offer. You need to drive them to take an action. But if your mailer is mostly informational – about a product or service – your recipients have little incentive to respond. It's why many marketers use direct mail to promote limited-time sales or offer a deal.
But these work best when the piece is personalized to a product your prospect's shown interest in or purchased in the past. Use the information gathered from your CRM to identify leads in the different stages of the buyer's journey. Send them appropriate, compelling content fit for someone in that stage.
Your call-to-action can't be too complex, either. People become frustrated when they have to complete too many steps. They might reach a breaking point and choose not to act at all. So when you're trying to bring a respondent online, make sure the process is simple and intuitive.
You can start by eliminating any unnecessary steps. For example, completing a submission form to download a content offer that includes information you already have from them.
You Save the Best Pitch for Last
If your design did its part and you have a prospect's attention, your content needs to step in to keep it.
Don't wait to make your awesome sales pitch at the end. You need to start with it. You only have eight seconds to engage your reader before they decide to keep reading or throw your mailer away.
However, marketers make the painfully common mistake of giving away their entire value proposition upfront and bombarding prospects with novel-length copy. Rather than compelling prospects to take action to learn more, they leave no intrigue or give no reason to act.
The goal of any mailer must be to bring prospects to a place that you can identify them and track their actions. If you tell them everything there is to know about your offer, what reason do they have to visit your website?
Here are several ways you can grab a reader's attention:
Ask a provocative question

Immediately address a prospect's most pressing problem or concern

Lead with a fascinating (and relevant) fact or statistic

State the offer upfront (especially if it involves saving money)
You Don't Follow Up Soon Enough (or At All)
Direct mail can be a great lead generation tool, but it's not a "set-and-forget" device. If your prospects respond to your offer, you need to welcome them with open arms. Fill their orders or respond to their requests in a timely manner.
But don't forget: if you lead with a personalized piece, you can't follow up with a generic message. Your follow-up calls or emails should match the same segmentation strategy and use the same personalization queues as your direct mail piece.
Create a plan to follow up with your prospects and implement it as part of your email workflow (or other channel). Some of the best solutions can integrate with your CRM and automatically trigger an action based on your lead's response.
Following up also applies to recipients who haven't responded to your mailer. Don't give up – The same message you delivered over direct mail could work through other channels. Different prospects have different communication preferences. Support your direct mail efforts with other mediums to cater to consumers who prefer different messaging channels.
You Aren't Scaling Your Direct Mail Campaigns
Like any marketing effort, direct mail campaigns need to be tested and refined. You'll never make the most of your opportunities if you don't test and assess what efforts are working (and not working).
Establish metrics to track throughout your campaigns, and compare the performances between them. Of course, your sample size must be large enough to make legitimate conclusions. If a campaign only includes 100 recipients, you could incorrectly conclude that you'll get the same great response rate at scale (or you'll incorrectly kill a campaign that might actually yield solid results).
The only way to know if a campaign can scale is to create a large enough sample. With truly telling data, you can adjust future campaigns as you learn what resonates with your prospects. That being said, your ability to adjust depends on your ability to collect data. You must track your mailers with custom QR codes, access codes or links. This way you can keep records of which mailers are giving you the most business, and why.
Even the best campaigns lose steam, however. Prospects' needs and preferences change over time, as does your industry. You'll only know how these characteristics change if you test continuously. Experiment with different formats, designs, offers and anything else you can think of.
Maximize the Return on Your Direct Mail Efforts
Any one of these common and simple mistakes can make it look like your direct mail marketing isn't working. But the issue isn't the medium. It's the strategy and execution.
By keeping things personal, designing compelling mailers and supplementing your communication with other channels, your company can reap the returns of personalized direct mail campaigns.
Not sure how to effectively personalize your direct mail? Read Human to Human Personalization At Scale to take your marketing to the next level. Just click the button below to download your copy.