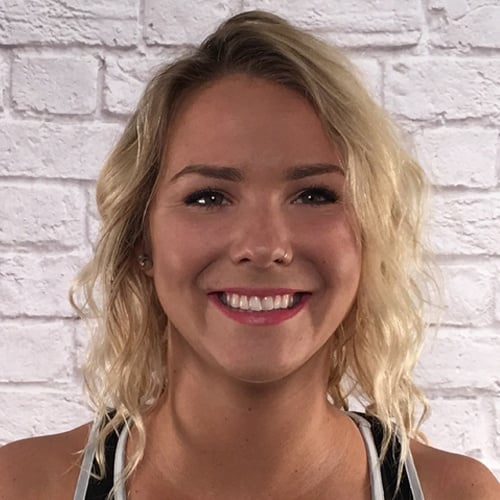 The Big Contrast Between Standard and Automated Direct Mail
The world of marketing has long expressed a collective cringe at the thought of direct mail. From the logistics and different vendors to the cost and campaign ROI, direct mail is not a tactic met with glee. But what if those perceptions are as antiquated as the "standard" forms of offline marketing?
As the underdog of marketing, direct mail is hardly a component of your competitors' campaigns. Like you, they're likely sticking to digital marketing. Not only is offline marketing less crowded, but it's also been subject to technological advancement. Yes: technology has had a big impact on offline marketing.
Learn how hyper-personalized direct mail converts offline prospects to online customers:
Download your copy of Human to Human Personalization At Scale
If you haven't kept up with the transformation in direct mail, you may not be aware of the move to automation. And you may not know how forward-thinking marketers are combining online and offline efforts to better engage their prospects and improve the effectiveness of their campaigns.
Whether you're running a brand awareness or nurturing campaign, automated direct mail is a tactic you can't afford to overlook.
What is Automated Direct Mail?
As its name suggests, automated direct mail is a method of automatically sending mailers to your prospects. You don't have to worry about the logistics and minor details common to executing direct mail campaigns – just as you don't have to worry about pressing "Send" on every email in your email campaigns.
Marketers taking advantage of direct mail typically supplement the offline marketing tactic as a component of comprehensive automated marketing campaigns, which also include digital efforts.
In the same way in which you strategically place email within your campaign workflows, direct mail is another response to actions your leads take. You determine what events trigger sending a mailer. And when direct mail is triggered, your prospects will receive a physical touchpoint without your ongoing involvement.
As with email, your heavy lifting occurs in the initial stages of your campaign – when you determine your strategy, outline your workflows and design your materials. After that, your attention turns to assessment and making tweaks.
Old School Direct Mail Versus Automated Direct Mail
Traditionally, marketers creating direct mail campaigns worked across departments. They oversaw the design process, reviewed spreadsheets containing contact information and more, managed their printer and made sure all teams were united in their efforts, hoping mailers got out on time and without error.
Generally speaking, these mailers included blanket messaging in attempt to appeal to every prospect under the sun. There was nothing personal about it. But how could you blame someone who didn't have the time or resources to create personal mailers for each prospect? Marketers hardly had time to focus on strategy and analysis.
Old school direct mail was all about execution. And it took a lot.
Thanks to technology and the advent of automation, the steps you or your peers hated most about direct mail are all but eliminated. Your main focus with automated direct mail are the efforts that have the biggest impact: strategy, messaging and optimization.
With CRM and other platform integrations, you can (and must) leverage the prospect segments you've created to send mailers with personal, engaging messaging. Automated direct mail platforms allow you to get creative with you mailers.
Not only can you tailor your messaging to pains that resonate with specific prospects, you can also incorporate information and images unique to your prospects, including:
Prospect names

Company names and logos

LinkedIn profile image and other relevant images
There are clearly many differences between standard and automated direct mail, but the following are the four most important:
Putting Logistical Nightmares to Sleep
Organization and logistics will always be a marketing responsibility, but automation minimizes the time you have to spend on mundane tasks. Your time is valuable, and carving out more of it a consideration when you choose marketing tactics and tools. It's why automation is such an important addition to direct mail.
The emergence of direct mail partners also eliminated the need to work with multiple vendors. Instead, all of your needs are handled by partner that handles the vast majority of the logistical necessities of offline marketing.
Introducing Design-Made-Easy
Many direct mail automation solutions offer templates that help you more easily choose an effective design. You may even be able to choose from industry- and audience-based templates that have been successful targeting your segments in the past.
Choosing a template doesn't mean every mailer you send must be the same, however. You're not limited in what your campaign can include. You have the ability to tailor templates to your brand and your prospects. With your contact information, direct mail platforms can generate the imagery and apply it to the template you choose.
Especially if you outsource design, you can minimize the number of vendors you work with and streamline your process. Speaking of which...
Streamlining the Direct Mail Process
As noted, most direct mail automation platforms integrate with marketing or sales software you're already using. And it's a key to minimizing steps in your overall process. Only with this connection can you create the automatic triggers that keep your workflows churning. In a traditional process, you'd be forced to manually tracking your prospects' actions and send out mailers.
Data, Data and More Data
One of the biggest problems with old school direct mail is the difficulty in tracking the effectiveness of your efforts. You were forced to rely on prospects to mention that they came to you because of a mailer you sent.
Data is a foundation of automated direct mail. Successful direct mail campaigns typically tie back to online efforts, leading prospects to a landing page with a video or content offer. This strategic shift allows you to track exactly what actions your prospects take and determine what messaging is resonating among your segments. And this data is key to optimizing your marketing dollars.
The New Standard is Automation
Direct mail has changed, and the savviest marketers have learned to leverage its benefits. If you want a competitive edge and want to stand out from your competition, direct mail is your medium. But unlike efforts of offline marketing's past, automated direct mail comes the the benefit of streamlined logistics and the key to engaging content: personalization.
Save time, personalize your messaging and track the performance of your direct mail. Welcome to modern offline marketing.
How do you personalize video for each of your prospects? Click below to download your copy of The All-Encompassing Guide to Crushing Personalized Video