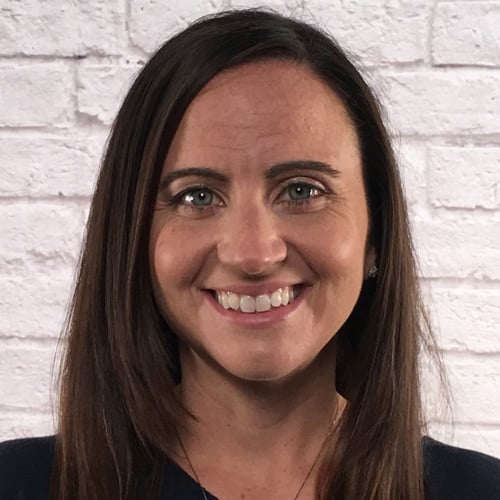 Enthusem is making phones RING!
Tracking response has been an important feature of Enthusem from the beginning but it's been limited just to a recipient's offline to online activity. We've been leaving out an entire segment of the world that actually likes to pick up the phone and call YOU…and those might even be the most qualified leads of them all!
We had a few clients that are sticklers for tracking, even the stuff that Enthusem didn't track, like inbound phone calls. Their team is super on point about asking every lead how they heard about them and reported back to us that they get about 5 phone calls to every 1 online response. That's 5X what we already considered a great response rate! Now we can't promise that for every industry, we're just passing along the data but it was certainly enough to get our attention.
That got us thinking…if a lead calls in, most sales people aren't asking, "Did you get one of our direct mail pieces in the mail?" No, they're focused on closing the deal, which is exactly where their focus should be. But that leaves the Enthusem response rates not showing their true potential. It's time to add phone tracking into Enthusem, so we did it!
We always like to test on ourselves first so if you got one of our cards recently you'll see the top panel changed a bit to accommodate for the new feature.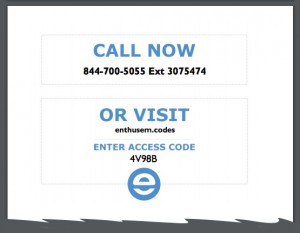 Now you'll see a toll free number along with an extension. That toll free number is the same for anyone using our new phone tracking service. The phone extension is unique for each individual recipient. Feel free to give it a try! Call the number you see above and enter the extension. You will be redirected to Enthusem in this case but if YOU sent the mailer, the caller would be redirected to YOU!
You might ask why we went with the addition of "extensions" rather than just reusing the traditional Enthusem "access code." Well, access codes are alpha numeric and since phones have 3 letters assigned to 1 number on the keypad, it created a lot of potential for duplicates and the system having to ask for additional information to identify the caller. We figured we'd go with what people are used to, phone extensions, to rule out any potential for user error.
When a recipient gets a card and dials that toll free number..they'll hear an extremely pleasant voice (yea, that's me) saying "Thanks for calling! Please enter the extension that's on the mailer we sent you!" And when the extension is entered, the caller is instantly redirected to the sender of the card via phone and simultaneously sent their Enthusem alert (via text or email) with the caller's info so they know who they're about to talk to.
Enthusem tracks the response the same way so now you'll know your TRUE response rate for your mailers!
We're adding this new phone tracking feature to any of our active client's accounts upon request so just tell us you want it and we'll set you up!
Enjoy all those inbound calls and if you have any feedback, be sure to send it over!