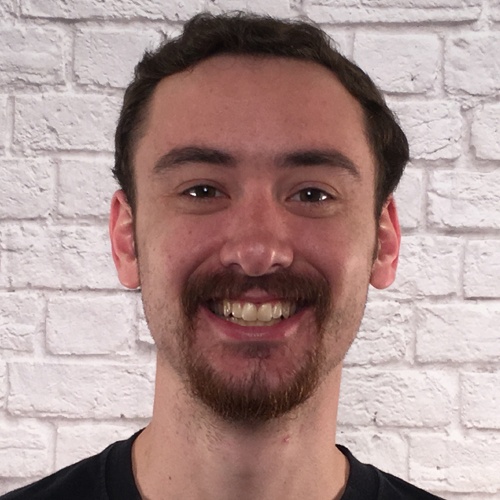 6 Life-Changing Design Tools for Non-Designers
Some of us are born artists, honing our skills to become renowned painters, photographers and professional designers. The rest of us? We may need a little help in that regard.
Graphic design can be intimidating, especially if it's not part of your background. Some businesses hire designers as freelancers or team members, but not every company has the resources to throw at such a specific need.
If you can't afford to pay a designer, you can look to several tools that can help your marketing materials stand out. The following is our list of the six best design tools for non-designers. So if that's you – or even if you already dabble in design – you should enjoy discovering these life-changing applications and services.
Learn how hyper-personalized direct mail converts offline prospects to online customers:
Download your copy of Human to Human Personalization At Scale
Canva is a free design program that comes with hundreds of different document templates to choose from. The web and mobile application also makes it incredibly simple to upload your own photos and integrate them with the different featured elements they offer.
Canva is also gives you the option of upgrading to unlock additional features and elements, including:
Millions of images – from stock photos to illustrations and graphic vectors

Hundreds of fonts

Icons and shapes

Easy-to-use photo editing tools and filters
Whether you're creating a flyer, postcard, promotional social media post or banner ad, Canva can help you create professional-looking pieces.
Choose from plans that are free, or from $12.95 per month and up.
PicMonkey is a design tool that helps you edit photos, create collages, and even design graphics from scratch. Especially for people at least familiar with design, but can't afford or don't know how to use Adobe Photoshop, PicMonkey offers a simpler means of touching up photos and editing images.
The program also includes exclusive effects which can be either significant or subtle. The choice is yours. You'll also have the selection of many fonts, filters, overlays and text tools that can help you better communicate your message.
You can start a free trial to get a feel for their service and see how you like it. If it's the program for you, you can sign up for as much as $8.33 per month.
If PicMonkey isn't your cup of tea, perhaps BeFunky – with its great combination of image touch-up tools traditional graphic design tools – is the program you're looking for.
Without the complex, hard-to-learn software such as Photoshop or Illustrator, BeFunky gives you the ability to create
Banners and templates for web ads and social media

Brochures, with support of professionally-designed templates

Infographic

Posters

Graphics and overlays

And much more
Like so many web and mobile apps, BeFunky operates under the fremium model. So take advantage of many greats tools without paying a cent, or to tap into more expansive resources with an affordable monthly plan.
Have you ever struggled to figure out what image dimensions are for the particular project you're working on? Whether for social media posts, infographics, an article's featured image, or header cover photos, you can use Snappa as your guide.
The graphics tool actually gives you the option to select a project you're working on and assess whether not your image size meets the particular guidelines of your design file you are working on. It also comes with pre-made templates to help you get started on your piece. No longer will you scour the internet for inspiration to help jumpstart your design.
The design program also comes with free high-resolution stock images. And unlike the million of cheesy stock images plastered on the web, Snappa has a large library of quality, natural-looking photographs that you can search through. Once you've selected the perfect image, you can easily resize it to fit your project.You won't need to worry about usage rights either.
Snappa prides itself the efficiency at which you can create great works of art. You won't have a tough time designing a project you and your audience will appreciate.
Like many of these services, Snappa offers packages ranging from free to $20 per month.
If your greatest agenda is to engage prospects on social media, Stencil certainly may be your program. The company has carved out its niche in this specific space, seeking to help non-designers create social media posts, ad graphics and content marketing images that spark social engagement.
In fact, the company boasts that – according to Buffer, the social media platform, and Kissmetrics, the behavioral analytics and engagement platform – using Stencil's images or creations has helped businesses earn:
84% more clicks

89% more favorites

150% more retweets
Stencil adds thousands of new royalty-free images every day, expanding its already-extensive library of photos and illustrations. It also offers templates, icons, graphics and Google Web Fonts.
If you already know which social platform you wish to post on, you can specify that platform in the program, which will automatically resize the design to fit the optimal size. You can even schedule yours posts on a specified platform with the images you've created.
Choose from several packages, fromfree to $12.99 a month.
Need help specifically with direct mail? Print design has its own nuances, from bleed lines to ink sensitivities and more. No need to worry, however. Enthusem offers its clients a tool with pre-made templates that already account for these specific needs within print design.
Use the drag-and drop-tool to build your design using website screenshots, social media profile images, company logos and streetview images to hyper-personalize your direct mail pieces. You'll easily be able to send a printed mailer once you're done. And you can choose to send them individually, in groups or even after your marketing automation or CRM system triggers a mailer to be sent.
Beyond the platform itself, the Enthusem team is there to help you brainstorm ideas and make sure your finished product will resonate with your audience.
This direct mail design tool is included with your Enthusem subscription.
Take the Next Step Toward Better Design
While it may be hard to replace the eye of an experienced designer, it can be equally difficult to pay what it'll cost.
If you use the right tools and take the right approach, you can create a wonderfully-designed piece. Each of the tools above could help you along your journey. Just determine your goals first – deciding and defining what features are most important to you. Then you can whittle down your options to choose the right platform.
Want to learn how personalize your marketing materials to maximize their effectiveness? Click the button below to download your copy of Human to Human Personalization at Scale.