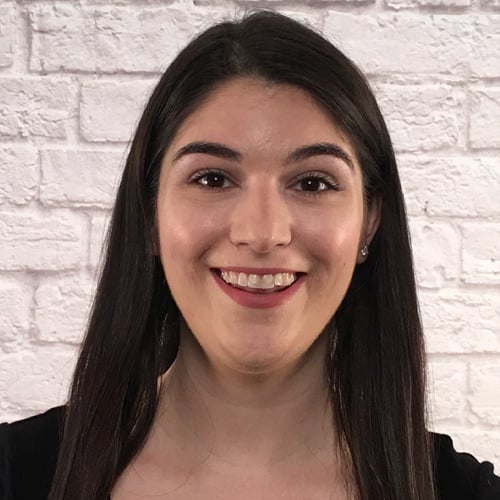 Boost The Response Rates of Your Direct Mail With These Tips
If you've read any of our previous blogs and the statistics within them, you know that direct mail marketing is back and here to stay. Many marketers are already reaping the incredible ROI of modern direct mail. But with higher upfront costs, direct mail can stand be even more lucrative (couldn't any marketing effort?).
So the question is: how can you help it perform even better?
With thorough research, proper data analysis, specific targeting, and a little creativity, you can give your direct mail efforts a jolt – engaging more customers and boosting your response rates. Discover the strategies and tactics below to bolster your direct mail campaigns.
Who Are You Targeting?
This may sound fairly obvious, but you won't find true success if you're not targeting the right audience. Unfortunately, many marketers fail to build their campaigns around a qualified audience. Instead, they cast as wide a net as possible and wait to see how many leads they can reel in.
Let's be clear: the first and most important step to maximizing the success of your direct mail campaigns is to identify your target audience. Which segment of your contacts will your campaign appeal to? Is your prospect base specific and focused enough?
If you're not already, you need to segment your lists into like-minded prospects – those with similar pains and needs. Using the same campaign for all of your contacts is like giving out t-shirts at a game: If all the shirts are XL, they're only going to fit a select few attendees. Many of them will be swimming in those shirts, and they'll never wear them.
Because different segments of your audience will respond differently to messages, you must cater it to the individual – They need the right-sized shirt.
This goes beyond buyer personas, too. The more detailed your profile is on a set of prospects, the more likely they are to engage with your content and take the action you want them to take. It's why hyper-personalizing your content is so critical. It ensures that you address their pain points and convey a message that resonates with them.
Learn how hyper-personalized direct mail converts offline prospects to online customers:
Download your copy of Human to Human Personalization At Scale
Spice Up Your Content
Your prospects' time is valuable, and their attention spans have never been shorter. It makes marketing to them (capturing their attention) that much more difficult. So if you send them a mailer, its contents better pay off for them.
You might offer them new insight, advice, or information genuinely tailored to their specific needs. Whatever it is, you must ensure that provides value to them. They should be rewarded for interacting with your brand.
This means you can't simply try to convince your prospects to take the action you want them to take. With the aid of valuable content, you need to convey why they can't afford not to take action. When assessing how effective your mailers will be, always ask "what's in it for the prospect?" If the answer is clear and unmistakably valuable, you know you've got something that will engage them.
Get To The Point – Quickly
Short attention spans not only necessitate creating content hyper-relevant to your prospects, but also content that gets the message across almost immediately.
You don't have time to mess around with a roundabout story. Your direct mail pieces need to make your products' or services' benefits at first glance – It must immediately convey exactly how you can specifically help the reader. And to that end, simplicity is also key.
You're not marketing to your coworkers or competitors. Using industry jargon is a recipe for confusing your target audience – and confusion is a recipe for lost attention. Compose your content with your reader's thought process in mind.
Assess the effectiveness of your message by asking these questions:
What will get my prospects' attention?

What will keep their interest?

What will make them take action and respond to my brand?
Dare To Be Different
Your marketing materials are a reflection of your business and brand. If your business is the same as every other, send your prospects something along the lines of what your competitors send. If you're company is different – and we're sure it is – you need to differentiate it from your competition.
The "same old same old" has a one-way ticket to the trashcan, and that starts with your envelopes. Don't send plain white envelopes. Send a mailer enclosed in a photo of real people enjoying your product or service. In fact, a great way to cut through the clutter is to send prospects mailers with photos of themselves using your product.
"Is this even possible?" Simply put: yes. Modern technology and some of the best direct mail solutions can pull images from your prospects' social media profiles and incorporate them into an otherwise templated design, including their company logo. You'll stick out in your prospects' minds, and greatly improve the likelihood that they engage with your brand.
Simply Follow Up
So your prospect responded to your direct mail: success! Well, not yet. Just because you got a response doesn't mean they've taken the ultimate action you want them to take. Direct mail should be a component of an overall marketing strategy, which could include email, digital ads and more. And following up is key step to keep your prospects interested in your brand.
You can reach out with a phone call or an email, or even follow up with another, even more personalized mailer. After all, direct mail can be a powerful lead nurturing tool.
Quickly responding to a lead is the best way to ensure that they get what they're looking for and convert them into a new client or customer. In fact, you're 21-times more likely to qualify a lead if you contact them within five minutes versye 30 minutes. Conversely, if you wait too long – or don't follow up at all – the chances of engaging with your audience decreases rapidly as time passes.
Analyze What's Working (and What Isn't)
As with any marketing effort, make sure you're tracking your direct mail efforts so you can measure the success of your campaigns. With print, you need to use unique tracking codes or email addresses for your campaigns. You need to drive prospects to the digital world in order to identify them and collect data.
You can then use your data to identify which contacts are taking action, and from what source they're coming from. As you see trends within your campaigns, you can tweak them to be even more effective the next time you send a mailer.
Start Boosting Your Response Rates
With the right approach, direct mail can help you stand out from your competitors and connect with your audience in much more personal way. Whether you're running a standalone campaign or supplementing your online marketing efforts, you can encourage greater engagement and generate fantastic ROI.
Want to learn more about hyper-personalization and how to maximize the effectiveness of your direct mail?
Click the button below to download your copy of Human to Human Personalization at Scale.