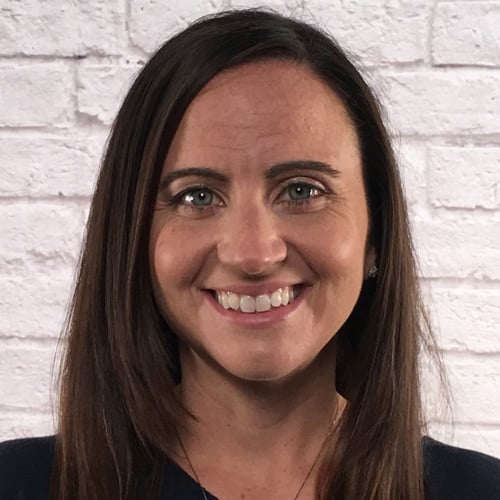 Direct Mail vs. Email: If You Can Only Use One, Which Wins?
In an age when we get correspondence anywhere and everywhere, email has become the fastest, least expensive, and most wide-reaching marketing channel. In the opinions of many marketers, across all industries, email is the medium of choice.
Once thought for dead, direct mail marketing has made a dramatic comeback – and in some minds, surpassed the effectiveness of email marketing.
Surely, direct mail and email differ significantly. But the smartest marketer doesn't choose between them – They use both in a multi-faceted campaign. But if you had to choose just one medium to spend your marketing budget on, which would it be?
Each has its own benefits and drawbacks. One may resonate best with one audience, while the other better engages another target market.
The following compiled is a detailed collection of pros and cons of email and direct mail. Use the information to make the best decision for your company and marketing budget.
Learn how hyper-personalized direct mail converts offline prospects to online customers:
Download your copy of Human to Human Personalization At Scale
Email Marketing
Pros
Inexpensive and Valuable


Email is one of the least expensive channels. And because of it, is has one of the better ROIs in the marketing spectrum.

For every dollar spent

on email marketing, the return is an average of $38. That being said, email's effectiveness is even better if you spend time personalizing your content. In fact

personalization can improve

your email's click-through rates by an average of 14%. It can also improve your conversion rate by 10%
Ample Analysis


When you press send, your message is delivered immediately – and your results are generated almost as quickly. When you integrate email with your CMS, you get real-time data on deliverability, open rate, bounce rate, click-through rate and more. With this information, you can easily tweak existing and future campaigns to maximize the their effectiveness.
Low Barrier to Entry


There are many online service providers – MailChimp and Constant Contact, for example. And they make getting started with an email campaign quite easy, with easily editable templates and more. As a business, you'll likely start out with more customer email addresses than physical mailing addresses, helping you build an email list in short order.
Instant Delivery


No marketing medium is as fast as email, allowing you to instantly extend your prospects an offer or a complimentary whitepaper, for example. And your recipients can just as instantly click and download your content. Rather than asking prospects to type in a url into a search bar or scan a code (as with direct mail), they can convert on your site in a matter of seconds.
Cons
Waning Effectiveness
While email marketing has boomed in the internet age, it has become less and less personal, and less and less effective. Because of the pros listed above, email has also become an oversaturated market – Seemingly every brand is using email marketing as their main form of communication. How do you stand out in this landscape?
Spam: An Unattractive Byproduct


"Unsubscribe" is nearly as popular amongst consumers as email is amongst marketers. Prospects are bombarded with emails they don't want.

Spam makes up 45% of all emails

. While you might not consider your emails spam, if they don't pique the interest of your target audience, they will see it as spam. And with the prevalence of spam, some consumers try to avoid their email altogether.
Sound Email Lists Take Time
You can't simply buy an email list and expect it to bear many qualified leads. Generating organic, opt-in email lists are truly worthy contacts. But they take time to build up, and they can erode quickly too ("Unsubscribe" in action).
Emails Rarely Look as Good as You Want


Though templates from email services are helpful, they can be difficult to customize. They're often fairly rigid, limiting your email designs to more basic layouts. Some of the most effective emails are successful because of their creativity, but they're often hard to accomplish without losing the simplicity that makes email so attractive. Even if you are able to create a great looking email, that doesn't mean its images will even show up in your recipients' inboxes. For example,

43% of Gmail users read their emails without rendered images.
Direct Mail Marketing
Pros
Not Your Father's Direct Mail


If you think of direct mail as the same, tired form it once was, you don't know direct mail in 2017. With modern technology, you can print QR codes that take recipients to a landing or product pages when they scan them with their phones. You can provide links and special discounts unique to individual prospects.

Direct mail has become hyper personalized

(when done right). And most importantly, you can integrate direct mail with your CRM to track the success of your campaigns. You can even trigger direct mail to go out based on your leads actions. Yes, you can collect the same great data as email.



A Special Occasion
For many of the reasons mentioned above, email users are unlikely to spend much time looking at content in their inboxes. They're likely checking their email on their commute or on their way into a meeting. Direct mail appeals to your prospects at a different time, and in a very different way – a more emotional way. As a physical object, direct mail provides the space and time needed to appreciate what you send. And as a byproduct,

the average lifespan of direct mail is 17 days

, compared to just two seconds for email.



Unmatched Engagement


Due to the stigma still attached to direct mail, there are significantly fewer marketers trying to reach prospects in this space. When consumers receive direct mail, they're far more likely to engage with your message, and thus far more likely to convert. In fact,

87% of direct mail recipients are influenced

to buy something online. 43% will download an offer online. Even more, upon receiving direct mail,

54% of consumers

engage in that brand's social media.
Cons
Design Complexity
Designing print mail pieces is more extensive than designing for email. You have to worry about physical materials, ink, size and more. Unlike email, finding templates is not always so easy. So unless you have a designer on staff – preferably someone experienced in designing for print – your overall aesthetic could fall short of your expectations. It's made a bit easier now with tools that don't require a design background such as Canva, Design Wizard and even Enthusem.
Reluctance to Provide Physical Addresses
It can be difficult to build a quality direct mail list. Consumers are simply far more likely to provide you their physical addresses. And just as people change their email addresses, they also move. If your prospects move, they'd almost never think to update their address on your site. Good news is change of address is handled by National Change of Address (NCOA) and most printers will do this before sending mail in bulk. The NCOA process checks change of address back 18 months and updates the address even if the person has moved.


Greater Initial Investment


There are ways to cut the costs of direct mail marketing, such as segmenting your address lists. But compared to the "next-to-nothing" cost of email, the costs of materials, printing, editing and postage add up. Of course, these costs can pay off substantially –

direct mail yields response rates 30 times greater than email

, giving you a greater return on your investment.
Who Wins the Marketing Battle?
Declaring a winner is difficult. Both mediums are great for their own reasons, and your business' needs may skew you toward one channel or the other. It's why we always recommend incorporating both in your marketing efforts. Direct mail and email can work quite well together and help you achieve your business's goals. And it's often the best use of your budget.
For example, you might send your prospects an email teasing something coming in the mail. Now expecting a package, prospects will have anticipation. Perhaps you send them a package with a related gift and a code that directed prospects to a video.
Regardless of the kind of campaign you run, the combined increase in spammers and improvement in direct mail has given the once-dated medium new life. Don't miss out on the potential of direct mail and its personal experience. You can create and end-to-end buyer's journey filled with personal touch.