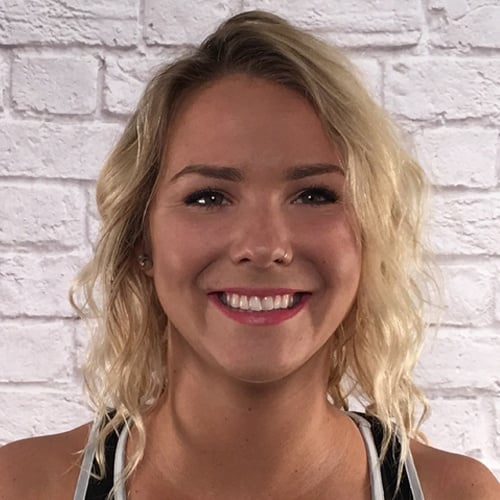 What Is Personalized Marketing & Why Should You Get On Board?
Every person is unique, and as individuals, we tend to enjoy being able to express ourselves as the unique people we are. Over the last decade, personalization in the business world has become more and more prevalent.
From marketing and customer communication to product creation and beyond, personalization is a common – even expected – practice.
Perhaps one of the more mainstream examples of customer and product personalization is NIKEiD, where customers can customize their favorite shoes with fabrics, colors, and patterns of their choice. Customers can even have their name or a message embroidered on their shoes.
Drugstores such as Walgreens and CVS have long provided coupons specific to customers' shopping habits. And Dell gives customers the ability to build their own computers based on their personal needs.
With technological advancements and incredible access to data, companies are more equipped than ever to personalize their customer experience. And consumer expectations have evolved to the point that they expect personalization. Customers want to be treated as individuals. And they're increasingly willing to provide their personal information to that end.
As Pardot detailed, businesses that personalize web experiences increase their sales by an average of 19%. And consumers open personalized marketing emails 29% more frequently. They also click through 41% more frequently.
The results are clear, and more companies are incorporating some level of personalization in their marketing efforts.
Download your copy of Human to Human Personalization At Scale to learn the importance of personalization in the sales process.
What Is Personalized Marketing?
In contrast to traditional mass marketing (and even targeted, segmented marketing efforts), personalized marketing focuses specifically on the single, individual consumer. In essence, it is marketing to a segment of one.
Personalized marketing leverages software and data to create individual messages or make customer-centric recommendations. And with such platforms, the process is often automated.
In theory, customizing your marketing message to the individual should work 100% of the time. But your ability to personalize your communication depends on the kind of information your customers provide. Personalized marketing is truly effective only if your consumers are willing to share their personal information.
Thankfully, consumers have become more and more comfortable providing the information in order to facilitate a personalized experience. Unsurprisingly, the youngest consumers (who don't remember life without Internet) are most willing to share personal details.
3 Major Benefits of Personalized Marketing
There are many reasons to adopt personalized marketing as part of your overall approach. The following are three of the broadest, most important benefits to this newer form of marketing:
Create Consistency Across All Marketing Channels
From your website to your email, social media and more, it's more important than ever to give consumers a consistent experience – one they can expect across all marketing channels. Even a physical store should present an atmosphere in line with your digital experiences.
Consumers expect your communication to reflect an understanding of their unique likes, dislikes, and previous interactions. A rigid website or canned email could never meet the specific needs of an individual. But personalized marketing gives you the ability to tailor your messaging to any individual, across all channels.
Strengthen Your Customer Experience and Brand Loyalty
The advantage of creating consistent messaging stems from your ability to analyze consumer data and more precisely cater to your customer. And if you're able to do so successfully, you'll offer your customers a more personalized experience.
Creating a personalized experience is a major competitive advantage. It differentiates you from the vast majority of competitors, and your customers will form a stronger connection with you because of your personal touch. Ultimately, customers will be more satisfied with their experience, and they'll be more loyal to your brand because of it.
Drive Revenue with a Personal Touch
What do the former two benefits lead to? Improved sales, of course. With a personal experience your customers can count on, your business is best positioned to leverage customer loyalty to improve sales in the long run.
And if you're offering customers products you're fairly certainly they want or need, you're far more likely to convert these website visitors into new and repeat customers.
3 Challenges to Perfecting Personalized Marketing
While the benefits of personalized marketing are clear, taking advantage of them isn't necessarily easy. Below are three obstacles you'll have to overcome in order to make the most of personalization:
Finding the Right Technology
One the most important factors in successfully personalizing your marketing efforts is data collection (and automation). In order to reap the benefits of such critical data, you need a solution that can organize your efforts. But many marketers struggle to find the right personalization engine for their needs.
Creating a Single Customer View
Marketers look for common threads across channels to understand their customer as a whole. But you must be able to piece together different kinds of customer data to create this picture. And marketers consistently struggle to link disparate data to create individual customer profiles.
Many solutions offer their own pieces of information that help to determine "identifiable traits" of single consumers. But data varies from system to system. Marketers have to piece together different kinds of data, which makes creating a clear picture of a consumer quite difficult.
Allocating Time and Resources
Who in your organization is tasked with analyzing customer data? Who is tasked with writing specific messages to your different consumers? Choosing the right platform is only half of the battle. You also need a team able to dedicate the time and resources toward a successful personalized marketing strategy. At many businesses, finding the right resources for such a task isn't easy.
6 Solutions to Help You Create a Successful Personalized Campaign
While creating a successful personalized marketing campaign isn't easy, there are plenty of tools you can use to give your customers the experience they expect. Below are six solutions that can streamline your outreach and communication:
3 Examples of Effective Personalized Marketing
Since NIKEiD and the many companies to leverage personalization before it, there have been countless examples of great personalized marketing. Below are just three of our favorites:
Impactful Insight from Email Segmentation
A premium coffee retailer named Boca Java ran an email campaign offering customers a 17% discount on a three-pack of their coffee. They created three segments within their email list based on the number of coffee bags customers had ordered in the past: two, three or four bags.
Upon executing their campaign, Boca Java discovered that those who typically bought two bags of coffee were most likely to use the three-pack discount. The results helped Boca Java learn more about the buying habits of its customers, and better target its upsell campaign in the future.
The Guardian Gets Personal
The newspaper industry has undergone a ruthless transition since the birth of the internet. And many papers have failed from a lack of adjustment. But The Guardian has been one news outlet to adapt as well as any could.
The Guardian's home page includes a toggle button that allows readers to remove coverage about topics they don't wish to see. Don't want to read stories about Pluto no longer being a planet? Just click the toggle button. Even more, the site allows you to toggle news stories based on your location, political views and more.
As Simple as Sending Emails at the Right Time
Significant examples of personalization have huge effects. But even small tweaks can make a big difference. Rather than sending traditional email blasts, BustedTees personalized the time they sent customers emails based on their time zone and previous opening behaviors. And the minor change increased their email revenue by 8%.
Conclusion
As customer expectations and marketing technology continue to evolve, personalized marketing will only become more critical to brands and companies. Your customers expect tailored communication, a better, personal experience, and consistency across channels.
With the most suitable automation technology for your business, you can easily personalize your content for each customer and foster an experience they love.
Click below to learn how to enhance your personalized marketing and download our free whitepaper, Human to Human Personalization At Scale.