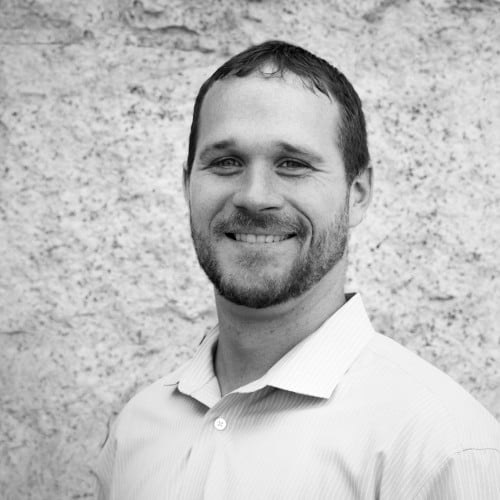 How Offline Marketing Will Save Digital Marketers
After years and years of mass marketing, personalization has emerged as the real future. Perhaps personalized marketing is already the present.
After all, we've entered an age in which customer service and user experience is valued above all else. According to a Forrester Consulting study, titled The Personalization Imperative, 94% of customers and marketing professionals reported that personalization is an important facet in meeting their current marketing objectives.
Yet, the majority of these respondents also felt that there are "major or extreme" challenges to implementing and broadening the scope of personalized marketing in their businesses.
Nonetheless, companies of all sizes, from all industries, are focusing on personalizing their brand image to develop individual relationships with their customers. And with this shift away from mass appeal, internet providers and brands across the globe are being forced to adjust.
How Will This New Age of Personalization Affect Digital Marketers?
74% of online consumers become frustrated with sites that promote content that has nothing to do with their interests. These ads are impersonal, and create a user experience that pushes them away.
Certain industry experts and leaders have proposed internet-wide "ad-blockers" to eliminate intrusive marketing. Meanwhile, some of the world's most prominent advertisers – from Google and Microsoft to Unilever and Procter & Gamble – are fixated on improving their online experience. And the crux of their efforts has been eliminating intrusive ads, such as automatic videos or those with flashy images.
The focus on user experience continues to sharpen for search engines, too. Both Google and Bing are making adjustments to their algorithms to penalize sites with ads that undercut a visitor's experience.
Google updates its algorithm several thousand times per year, with mostly minor adjustments. But some changes create significant changes to pagerank. Two of the more recent changes have accounted for the quality of the links on a web page and the presence of intrusive popup ads on mobile. (This article gives you a great breakdown on how various algorithm updates affect search rank, and what you can do to adapt).
While Google never reveals its intentions for their changes, it's fairly clear that it's working to promote sites with exceptional user experiences. Sites that provide highly-relevant information and tailor its content based on its user data will rank higher on search results.
Because site visitors are increasingly willing to provide information, companies have the means to personalize and improve their experience. But personalization isn't secluded to the digital world. In fact, offline marketing might even be a savior for marketers working to stand out from their competition.
How Offline Marketing Is Saving Digital Marketers
Despite what your grandpa thinks, we aren't attached to our phones all day. The value of face-to-face interactions isn't completely lost. And still, more than half of the population does not go online. There are many potential prospects secluded to offline channels.
Online or not, consumers still get a ton of value from in-person interaction with brands. It's easier to identify with your brand when you visit a store, meet people at trade shows or even hold something physical in your hand.
Rather than wading through the complexities of online marketing, many professionals have turned to offline marketing and its oft-superior ROI. Away from the digital world, marketing efforts have improved lead generation and created value far beyond what many assume.
How exactly has offline marketing saved marketers?
Direct Mail Has Experienced a Resurgence
According to the Rochester Institute of Technology, more than half of consumers consider direct mail to be the most trustworthy form of marketing. Ironically, direct mail was once labeled intrusive. But the flood of spam emails and rogue ads has opened a new door for direct mail.
While also labeled as expensive and hard to track, offline marketing has become increasingly effective. Its ROI has grown to 15-17%. And with new technologies, you can track when direct mail is delivered, and when a recipient takes action.
Ready to leverage hyper-personalized direct mail to convert offline prospects to online customers? Download your copy of Human to Human Personalization At Scale.
Seamless Integration With Online Marketing
Offline efforts often influence online buying behavior. Consumers take immediate action from direct mail roughly twice as often as they do from an email. And nearly 40% of online searchers make a purchase after being influenced by an offline channel.
By enticing prospects with an offer or promotion that funnels them to your site, you can take advantage of the brand equity built from offline mediums. Companies are applying offline marketing to leverage content on their website. They're using QR codes on storefront posters to link to deals found online. And they're capitalizing on the effectiveness of creating a seamless user experience – one that's personalized from offline to online.
Customization Based on Your Needs and Audience
The shift toward personalization and user experiences necessitates new ways of thinking. You have to be as specific as possible with your consumers and appeal to them as individuals. But how do you accomplish that?
Offline marketing can be just as "mass heavy" as online efforts. But there are ways to create custom and individualized content – unique to your brand and your prospects. And these efforts will help you stand out.
Brilliant Examples of Direct Mail at Work
There are so many different ways to connect with your prospects using offline marketing, but below are some of our favorites. As you read them, think about how you might apply highly-customized offline marketing pieces or strategies to your efforts.
IKEA created interactive pop-ups and 3D models for their direct mail campaign, both in print cards and magazines. They include directions on how to purchase in store or on their site. The fun and unique visualization of their furniture gives customers a great sense of the brand. If you've ever been to the store, you know that these feel very much like shopping for their furniture in person.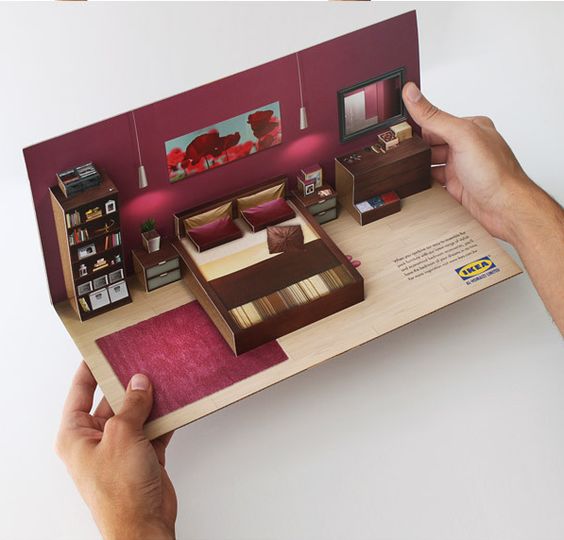 To raise awareness about the global water crisis – 1.8 billion people use a source of drinking water contaminated with faeces – the United Nations delivered interactive mailers on World Water Day, March 22. In order to read the message, recipients need to submerge the card under water. The use of the resource at hand forced recipients to recognize their privilege, creating a stronger message and connection.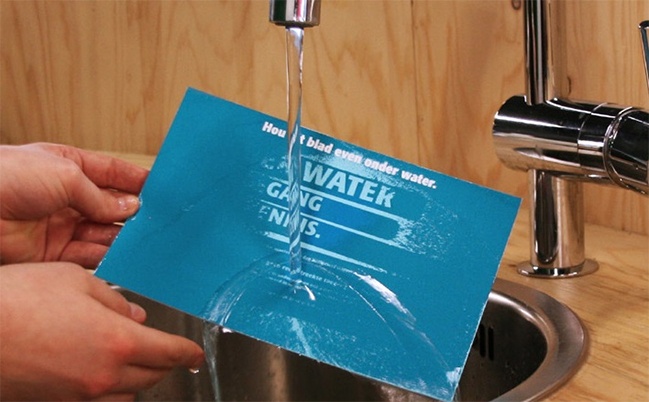 To loosely demonstrate their sound engineering capabilities, this production company sent a cardboard mailer to their prospects that becomes a makeshift record player. And it actually plays a 45 RPM record when you turn the vinyl with a pen. What better way to start a conversation about your professional sound production than giving prospects a mailer that actually plays music?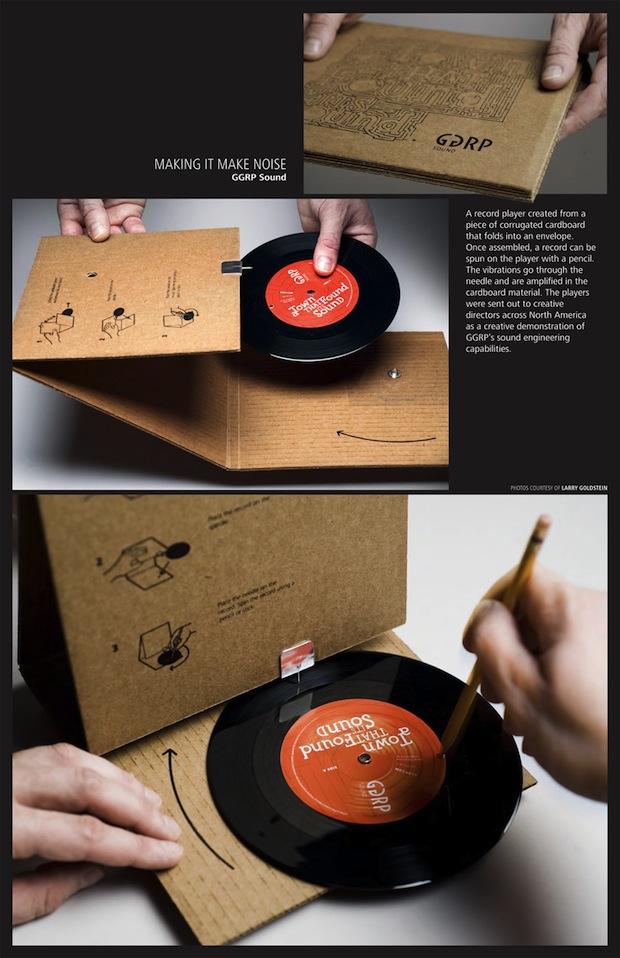 Not to toot our own horn, but Enthusem has also had some pretty brilliant direct mail campaigns. Enthusem actually won the AMA Marketer of the Year award for direct marketing for a campaign we ran with SnackNation. Originally, to promote their product, SnackNation sent out personalized healthy snack boxes for free to prospects. This process became very time consuming and expensive, so they reached out to us for help scaling their personalization efforts. They used Enthusem to send a printed mailer with an image of the recipient's own, personalized snack box, with his/her picture or company logo. Prospects then went online with the mailer's code and saw a personalized video with an account rep, saying "I've got a snack box with your name on it". This process was automated with Salesforce, sending SnackNation valuable insights on the success of the campaign.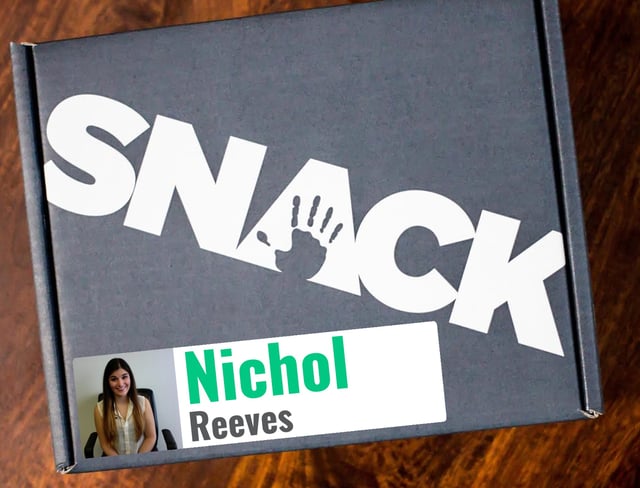 Prepare for a Transforming Marketing Landscape
With prominent online ad companies working to eliminate intrusive ads, and the real possibility of an internet-wide ad-blocker, the future of online marketing is very unclear. While you'll still want to take advantage of those mediums moving forward, integrating your online and offline marketing is imperative to your success.
Investing in these offline and personalized marketing will help you create a seamless, individual user experience. And you'll maximize the return on your marketing dollars.
This is just the start of a very important conversation. Our whitepaper – Human to Human Personalization at a Scale – outlines how marketing automation and programmatic personalization helps you build stronger relationships with your prospects and customers.
Click the button below to download your copy: