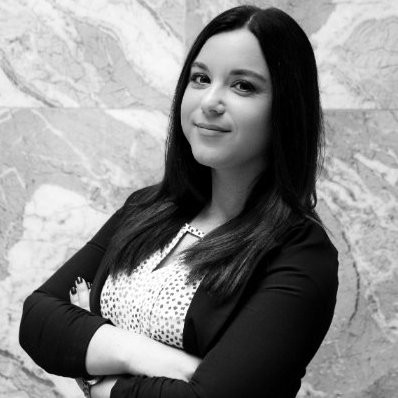 Increase Your Video Conversions With These 6 Marketing Tips
If 93% of communication is nonverbal, it should come as no surprise that video marketing is one of the most effective and engaging mediums. In fact, the human brain processes visual content 60,000-times faster than text.
Especially as the cost of video production has declined, the presence of video in marketing has trended way up. Perhaps that's why you're looking to join the movement or up your current video marketing game. Or maybe it's because 51.9% of marketing professionals report video as their top ROI-producing content. It could also be because video marketers uncover 66% more qualified leads and raise brand awareness by 54%.
How can you take advantage of video marketing's immense power?
1) Add Video to Your Homepage and Product Pages
There are a number of ways to leverage video, but one of the most instrumental is including them on your most important web pages. Homepage and product page videos can add significant value to your site and help you better convert site visitors. Just ask Dropbox, whose homepage video receives nearly 30,000 views a day and has attributed to boosting its site conversions. Vidyard added a video to its homepage and increased its conversions by 100%.
A homepage video can quickly establish your brand, communicate who you are, what you do and encourage visitors to learn more about your products or services. Rather than forcing prospects to hunt down the information they're looking for, allow a video to quickly communicate your most important differentiators.
Even within the body of your site, video can provide visitors a quick and effective overview of your products or services. You can use product page videos to inform prospects how your offerings work and why they're valuable. Adding a video to your product pages has a direct impact on your sales, too. 64% to 85% of site visitors are likely to buy after watching a video. Talk about a return on your investment.
---
Learn how to effectively personalize your video strategy at scale through our Guide to Crushing Personalized Video.
---
2) Create a Series of How-To Videos
While homepage videos are great for winning over prospects who've visited your site, how-to videos will help you drive traffic to your domain. Especially in the Awareness stage of the buyer's journey –when prospects are searching for informative content – educational how-to videos are a great attraction.
Speaking of search, video appears in 52% of Google keyword results pages. If you want your how-to video to be found, you must optimize it for SEO – writing a detailed meta description and transcript. Because search engines don't have a way to scan and index video content alone, you need to provide text to tell their algorithms what your video is about.
If you're able to grab the attention of a searcher and inform them, they'll eventually be more willing to listen to your brand message. That's the power of building a relationship through thought leadership.
3) Create Video Testimonials
No marketing is more powerful than word of mouth recommendations, referrals and testimonials. The word of peers is a driving force behind many buying decisions. In fact, McKinsey&Company found that 20% to 50% of all purchasing decisions are made based on testimonials and word of mouth recommendations.
Create at least one video testimonial for each of your buyer personas. When an existing customer speaks to their similar pain points and how your company solved for it, they will help convince similar personas of your ability to address their problems.
Consider including these videos on specific solution pages or creating a dedicated page for video testimonials. Some marketers even incorporate video testimonials in email nurturing campaigns. Start by reaching out to customers who will be comfortable in front of the camera.
4) Retarget Your Audience with Video Ads
Video is an effective tool in nearly any kind of campaign, and it's certainly effective in retargeting. MediaMind reported that rich media ads with video garnered nine times as many post-click site visits as standard banner ads. So rather than showing a simple product image, draw your prospects in with video.
Retargeting is most effective for prospects further along in the buyer's journey, so cater your video content to lower-funnel topics and considerations. You could even use video testimonials as the driver of your retargeting campaign. As long as your video aligns with your specific prospect's mindset, it's going to help you convert leads into customers.
5) Integrate Video in Your Offline Efforts
While some direct mail pieces include actual screens that play videos, a much more affordable tactic is to deliver mailers that drive recipients online to watch a video. Promoting such a video combines the substantial benefits of offline exposure and video engagement.
Where emails or banner ads often get lost in the digital shuffle, direct mail is a medium that consistently outperforms digital marketing. Many modern marketers create workflows that include triggers for sending direct mail pieces. These mailers re-engage prospects and direct them back online.
Take this strategy to the next level by creating personalized videos. No asset sparks as much interest as a personalized video. It doesn't have to take as much time and effort as you think, either. Many savvy marketers successfully scale these efforts to transform their marketing.
6) Don't Lose Sight of Your Thumbnails
Like any tool, engaging in a video is a process, and the video process starts by clicking the "Play" button. What will convince your prospects to press play? That's your thumbnail.
Think of your thumbnail image as your movie poster. In addition to the title of your video – which assures a prospect that your video is about a topic they care about – your thumbnail piques their interest and compels them to watch.
If you're unsure which image to use as your thumbnail, A/B test different photos and let your prospects tell you which is most effective. If you're using a shot of someone's face, make sure they have a suitable expression on their face – Think about the emotion you're trying to evoke in your prospects.
You must also consider the platform on which you plan to run your video. If you're creating a video for social media, make sure you're following that platform's specific thumbnail and copy guidelines. For example, Facebook doesn't allow much text with thumbnails. Even if a platform is less restrictive, you don't want to use more than six words. Prospects may be viewing your content on a mobile device, in which case your thumbnail will be the size of a postage stamp.
Take Your Marketing to the Next Level
Clearly, there are many ways you can use video to increase conversions throughout your marketing efforts. From your site and emails to your banners and direct mail, you can improve your performance by taking of marketing's most engaging asset.
As long as you have a strong understanding of your audience, their specific pain points and the keywords they use to search, you'll maximize the effectiveness of any video.
Learn how to effectively nurture, close and retain customers with personalized video. Just click below to download your copy of The All-Encompassing Guide To Crushing Personalized Video.