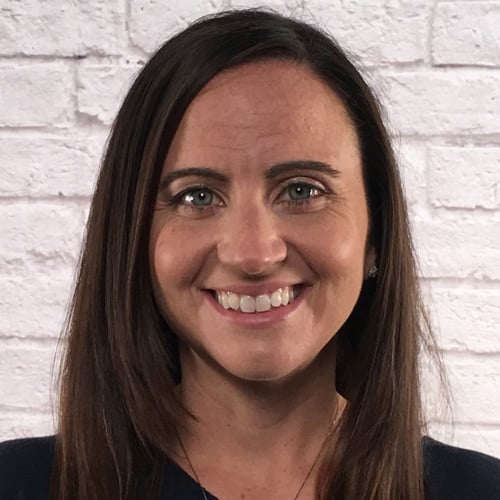 Offline Marketing Tactics Still Rocking in the Digital Age
If you're a savvy marketer, you know the pitfalls of putting all your proverbial marketing eggs in one basket. It's far from the most strategic approach. The most effective marketing campaigns are born out of a thorough understanding of your audience and an assessment of the channels to reach them with. And no group of prospects will universally connect with one singular marketing channel.
To design a truly-successful campaign, you must consider all of the different ways to engage your prospects. That means considering tools beyond the world of digital marketing.
While we're living in digital's heyday, direct mail and other offline tactics have arguably become even more important and effective. This article takes a look at five offline marketing tools that have proven their staying power, even as smartphones, tablets and computers dominate our day-to-day lives.
Learn how hyper-personalized direct mail converts offline prospects to online customers:
Download your copy of Human to Human Personalization At Scale
1. Direct Mail
No, direct mail isn't antiquated, and it's sure isn't dead – not even close. In fact, digital marketing has become so cluttered that direct mail actually helps you stand out and better engage your prospects. If you're struggling to distinguish yourself from your online competition (and most of us are), direct mail must be a strong consideration.
We're not just talking about your father's direct mail either. The once-commonplace tactic has come a long way from what it once was. With advanced direct mail marketing software, you can automate, scale, track and hyper-personalize your efforts – all in one spot.
No longer does direct mail take significant time and resources. With platforms such as these, you can pull and generate your prospect's information into a direct mail piece to personalize it. And they help you supplement your digital marketing efforts and maximize the effectiveness of your campaigns.
2. Events & Sponsorship Opportunities
Like direct mail, trade shows, conferences and networking events allow you to engage prospects in a much more personal way. Meeting people and talking to them about their needs and your company and offerings is far more effective than any digital channel. Human-to-human connections will forever create stronger relationships than digital marketing. The level of trust you can build in person – and how quickly you can establish it – help you nurture your prospects more efficiently and effectively.
There are always events or opportunities that are best fit for different roles within your organization. Whether IT, sales, marketing, R&D or some other role, there are always events and seminars your team could attend to build your company brand. Typically, networking events also present sponsorship opportunities that can help you raise brand awareness. This could include the events print and digital materials.
Speaking engagements at such events aren't too difficult to secure either. Speaking at an event gives you the opportunity to display your expertise, position your company as a thought leader and even discuss your business and services. Events typically provide attendees' contact information too, allowing you to follow up to further the discussion.
You shouldn't speak for the sake of speaking, however. Make sure the people you're getting in front of are qualified prospects or customers. At minimum, they should have connections with decisions makers who could be qualified prospects.
BONUS: Events are also great opportunities to check out your competition – what they're doing and how they're marketing their business. Attending these events will help you gain real-life insight into your competition to guide your future strategy.
3. Print Advertising & Publications
There are so many different industry-specific publications, there's almost always a good fit for your business. Whether you're purchasing ad space or pitching an article for a magazine, there are always ways you can get the most out of print exposure.
Many of these publications are both print and digital too. Beyond the publications on distribution, exposure in these publications present an opportunity to combine offline and online efforts. Make sure that you are promoting the issue(s) with a landing page that leads to your article or your advertisement, if possible.
Are You Rocking Your Offline Marketing?
As with any medium, one of your most instrumental considerations when using offline marketing tactics is your audience. You must understand where your audience is – where do they spend their time, and how does that impact which offline channels will maximize your resources. If you use a marketing tactic that doesn't reach your buyer persona, you're wasting part of your valuable budget.
No marketing effort should be implemented alone. Your success comes down to the specific tactics you choose and how you integrate them into a cohesive, engaging campaign. Make sure you have a good balance of marketing tactics in your repertoire and ensure that your company is using them as effectively as possible.
Want to learn how to make the most of personalized video? Click the button below to learn how to nurture, close, and retain customers with personalized video.