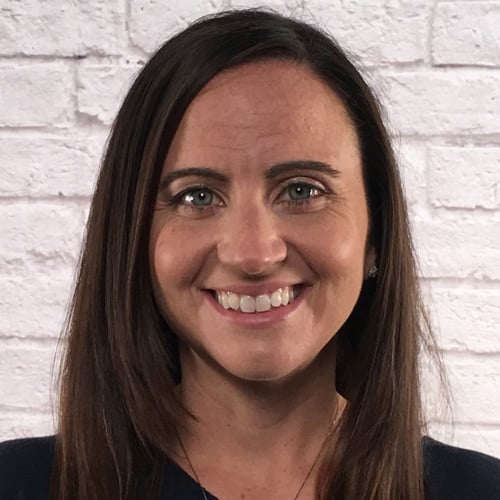 Enthusem Wins AMA Marketer of the Year Award for Direct Marketing
Enthusem, a hyper-personalized, offline to online marketing software company based in Tampa, Florida, was selected as the winner of the AMA Marketer of the Year award in the Direct Marketing category for their creative work with SnackNation, a healthy-snack delivery service.
SnackNation traditionally sent out free snack boxes to promote their product, and they wanted to make it personal; however, actually making a personal snack box for each recipient was time-consuming and expensive. SnackNation used Enthusem's personalization-at-scale technology to send a printed mailer with an image of the recipient's own "virtual" snack box on the front, personalized with his or her headshot and company logo.
When the recipient engaged online as a result of the mailer, he or she saw a video of his or her own account rep talking to the recipient one-on-one saying, "I've got a snack box with your name on it." The entire process was automated through Salesforce, and response activity pushed back to Salesforce, bringing SnackNation's direct mail efforts to a whole new level while delivering an 11 percent response rate. Andy Mackensen, SnackNation co-founder and CMO, stated, "We needed a highly scalable way to personalize our direct mail campaigns while boosting response rates. Enthusem's personalization-at-scale technology did just that."
"We oftentimes work through marketing agencies, but in this case, our client, SnackNation, came directly to us with a vision, and we were able to bring it to life with Enthusem," said Mac McAvoy, director of sales at Enthusem. "To be a software company winning a direct marketing award among so many great marketers is truly an honor."
Enthusem leverages information about a contact to dynamically create hyper-personalized imagery that incorporates the contact's own social media images or company branding to build a truly personal mailer, automatically printed and mailed at the exact right time.
Once engaged off-line, the recipient is prompted to go online for a multimedia experience that includes personal webcam videos, landing pages and social media content. Simultaneously, activity is pushed back to the sender's marketing automation system or CRM to trigger further marketing automation activity or a call from a representative.
"Marketing is becoming more and more about results. Having marketing technology that can be super creative, automate printed mail at scale and also track results is the reason a software company can win in a direct marketing category," said Angela Medlar, director of technology at Enthusem.
The Tampa Bay AMA Marketer of the Year Awards recognize and honor the very best marketers from both brands and agencies for their creative work, excellence and success. Winners were announced March 2, 2017, at the AMA Marketer of the Year Awards Gala in Tampa.
Learn more about Enthusem at www.enthusem.com. Agencies that are interested in learning more about becoming a reseller of Enthusem should visit enthusem.com/resellers.
About Enthusem: Enthusem, by Prospect Smarter, is an offline to online marketing tool that automates direct mail personalized at scale and integrates with the most popular marketing automation and CRM systems, including HubSpot, Salesforce, SharpSpring, SugarCRM and Velocify.