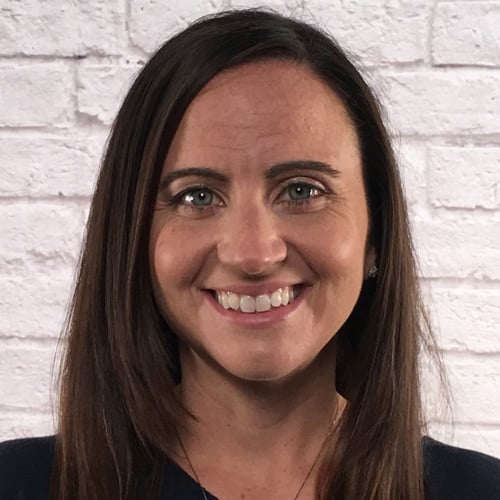 SharpSpring and Enthusem Integration Help Marketers Automate and Track Direct Mail-to-Digital Campaigns
Integration Makes it Easy to Execute Cohesive Offline-to-Online Marketing Strategies Based on Buyer Intent
GAINESVILLE, Fla. and TAMPA, Fla. — SharpSpring, Inc. (NASDAQ: SHSP), a global provider of cloud-based marketing technologies, announced today the launch of its integration with Enthusem by Prospect Smarter, Inc., an offline-to-online marketing tool that automates direct mail, personalized at scale.
The new integration allows customers to leverage information SharpSpring captures about prospects — such as site visits, emails opened, or lead score — to dynamically deliver hyper-personalized mailers from Enthusem that incorporate the contact's own social media images or company branding.
Enthusem automatically prints and sends mailers at the exact right time based on lead behavior triggered by SharpSpring automation tasks. Once engaged offline, recipients then go online for a multimedia experience, including personal webcam videos and landing pages. SharpSpring can then trigger a notification to the sales team or kickoff an email series to move a lead down the sales funnel.
The combination of direct mail and email can be a powerful strategy to expand marketers' reach. In Breaking Through the Noise, a recent report from the Canada Post, 51% of consumers said they prefer companies that use a combination of mail and email when communicating with them.
"Enthusem's automated personalization-at-scale technology allows marketers to gain attention offline which drives interested consumers right back online where our customers' trackable, personal and rich experiences await," Enthusem owner and CEO Paul Blaylock said.

"Advanced targeting and personalization are some of the top benefits of marketing automation," SharpSpring CEO Rick Carlson said. "When marketers combine SharpSpring's behavioral tracking and analytics with Enthusem's offline personalization tactics, they can multiply their impact and results."

More information about the integration is available at www.sharpspring.com/enthusem.

About SharpSpring, Inc.
SharpSpring, Inc. (SHSP) is a rapidly growing, global provider of cloud-based marketing automation solutions that enable businesses to improve lead generation and engagement to drive more sales. The company's product lines, which include SharpSpring and SharpSpring Mail+, are known for their innovation, flexible architecture, ease of use, and cost-effectiveness — all backed by high-quality customer support. Learn more at www.sharpspring.com and www.sharpspringmail.com.
About Enthusem
Enthusem, by Prospect Smarter, is an offline-to-online marketing tool that automates direct mail, personalized at scale, and integrates with the most popular marketing automation and CRM systems, such as SharpSpring. To learn more about Enthusem, please visit http://site.enthusem.com/about/.