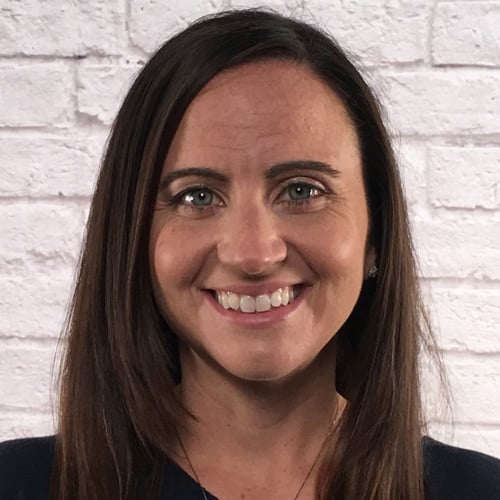 4.5 Ways To Enhance Your Drip Email Marketing Campaign
As a marketer, you surely don't need a high-level explanation on drip campaigns. But even the most seasoned, creative and expert marketers have room to improve their workflows and campaign effectiveness – it's part of what makes marketing so fascinating. In fact, it's downright imperative that you regularly review and revise your drip and email marketing efforts.
With metrics from open and click rate to unsubscribe rates and beyond, there are many numbers worth analyzing. That's how you'll uncover any disconnects and discover why your contacts may become disengaged and drop off, and at what point they stopped valuing your content.
Surely, the exact tactics worth implementing will vary from business to business – even campaign to campaign. However, the five tips outlined below are worth considering to enhance your drip campaign. But first, you must define your strategy.
Learn how hyper-personalized direct mail converts offline prospects to online customers:
Download your copy of Human to Human Personalization At Scale
What Are Your Goals?
You can't be certain which tactics may be most effective if you don't first define your goals and needs, which determine your campaign strategy. At this stage however, you should've already defined these variables. But you must also revisit these discussion points when you assess the success of your drip campaigns.
Questions you should be asking include:
What am I looking to get out of my drip campaign?

What is the ultimate goal of my campaign?

Are these emails highlighting a promotion, helping to close a sale, or encourage registration to a webinar?
How you craft your email copy is dependant on the answers to these question. You should always keep your end goal in mind to deliver an aligned message. Here are some examples of great email drip campaigns.
Tip 1: Keep it Short and Sweet
Never have we had shorter attention spans than we do today. If you feel the need to use a lot of copy or detail to demonstrate your value...you're wrong.
Tl;dr isn't a popular acronym for nothing. If it's "too long," they "didn't read."
It doesn't matter how much value you think you need to convey. Your emails (and all content, really) must be short and sweet – also immediately presenting your readers the takeaway they need to know. So if you honestly assess your email copy and think there's room for subtraction, don't hesitate to wear out your DELETE key. Because if you're not using that button, your contacts will surely be clicking your "Unsubscribe" button.
You have a super short window to keep readers engaged, so focus on your most valuable points, focusing on what information will best resonate with your audience. Ask yourself: "What do my prospects care about most?," not what you think or want them to care about.
It simply can't be overstated – no matter how much value you can provide, people will be unwilling to listen (read) if they can't immediately understand what you're offering. And it better speak to their own needs.
Tip 2: Create Suspense
Especially in a drip campaign in which prospects will receive multiple emails, creating some suspense for your next email is going to get people interested. One of your main goals should be to get people to anticipate what you're sending next.
How do you do this? In each of your emails, tell your contact that something exciting is coming. Of course, you must deliver on this promise, and that goes back to making sure you are providing something valuable and of interest to your prospects.
Don't simply tell your prospects to "keep an eye out for a surprise," and that "it will be worth the wait." You want to tease what the email will speak to:
What would be super informative and valuable to them

What piece of information they've been looking for in their research
Lastly, it's imperative that your copy is powerful. It can't fall flat. Get your contacts excited and generate true interest in a topic important to their world.
Tip 3: Add Compelling CTA's
Every successful email needs to encourage a reader to take an action. But your drip series shouldn't simply push a promotion or get your prospect to call. While that can certainly be your ultimate goal, you should also present conversion opportunities to pieces of content that help educate and nurture your leads. Include CTAs to these kinds of conversion points – content that aligns with the message and objective of your campaign.
Strategic placement of such offers will give you better insight into your prospects and help you better score your leads. For example, when you see certain contacts downloading specific pieces of content, you'll have more insight into where they are in their buyer's journey.
CTAs also provide another opportunity to encourage your contacts to interact with your website and brand. They'll learn more about your company and how you can benefit them.
Tip 4: Add P.S. To Your Emails
Think of a relevant question you can ask in your P.S. that will get your prospects thinking. Adding P.S. to your emails has several great benefits:
Adds a more personal touch

Makes your email more engaging

Prompts the recipient to respond
Modern marketing is all about personalization. Many businesses lose contacts who don't think their emails are specifically targeted to them. They want to know that you understand them and are genuinely interested in what they have think and need. Using a P.S. will help prevent prospects from thinking your email is canned.
Tip 4.5: Think Outside of the Box
Just because you're running a drip campaign doesn't mean you can't take advantage of other marketing tools at your disposal. If another medium can enhance your email marketing efforts, don't hesitate to leverage it.
Direct mail can specifically supplement your drip email efforts and help you capture the attention of your prospects. If you want to stand out from your competition and stop your prospects in their tracks, you should seriously consider using direct mail in your campaign.
Direct mail address the biggest hurdle you face using email: Prospects' virtual inboxes are incredibly. Even the greatest email copy still must compete with other subject lines. Direct mail, on the other hand, nearly guarantees that your prospects will see your message – It creates a greater awareness of your company and your goals. And especially if they've at least seen your name in the digital world, direct mail can trigger a stronger association with your brand.
With only 24 hours in a day, automated direct mail platforms can be especially valuable to your marketing team. They empower you to define and create triggers within your workflows to send a direct mail piece at the most opportune time. For instance, you could create a workflow that sends a direct mail piece as soon as one of your emails is sent.
If you can stand to improve your campaign engagement, direct mail should be your very first consideration.
Maximize the Impact of Your Drip Marketing Campaign
Drip campaigns can bring awareness to a promotion, help you nurture qualified leads to close and more. But no matter the goal of your campaign, it's important that you never settle for status quo. You must constantly review your campaigns to learn what is and isn't working to maximize its effectiveness.
These tips and tactics will help give guidance and ideas to better strengthen your drip campaigns. Ultimately, you always need to think outside of the box to create more real and human connections and provide valuable resources along the way.
Of course, email – and even direct mail – is not the only way to connect with prospects. Personalized video is another incredibly effective marketing medium, and we can help you learn to maximize its effectiveness.
Curious what your cost per lead would be through direct mail as an offline to online marketing solution? Use our calculator to find out!