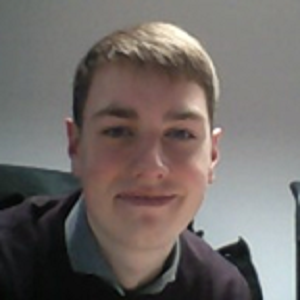 The 6 Basic Principles for the Ultimate Offline Marketing Plan
This is a guest post by Ryan Jones. Ryan works on behalf of Colour Graphics, a print and design specialist that supplies roller banners, banner stands and poster printing.
Marketing and advertising your business and products are essential processes and activities. Critical to the success of your business, we can become carried on the tide of 'promote for success', opting for a scattergun approach. This six-part checklist is your first step to real offline marketing success.
No matter what you read, for any business to survive and grow, it needs customers and that means marketing; but cool your heels because before you order fabric printing, business cards and posters you need a plan.
Whether you are creating an overall offline marketing strategy for your business or developing a detailed plan for your next trade show appearance, you must plan it. And in detail. But how?
You won't go far wrong if you remember these basic principles of any marketing plan, online included.
#1 Will it reach the right audience?
For example, do the young audience read newsletters or do the older generation take any notice of posters at bus stops? Are they reading magazines or paying attention to billboards?
Our eagerness can be our downfall in that our ego gets so excited about seeing our advert in print, we forget to ask who the publication is targeted at, who their readers/viewers are and if this is the right vehicle to deliver our message.
Define your target group, creating a customer persona of who will buy your product or service. Use this as the foundation of all marketing success but don't forget to review this customer persona in future years.
#2 Is it right place at the right time?
This is about visibility, as is the first point. With online marketing, for example, if you comment, post, like, re-tweet and post fabulous updates on the weekend, are your customers there to see it?
You need to have an understanding of when your customers need to see you. For offline marketing, this could be as simple as sending a triggered direct mail piece at exactly the right time your contact is primed to consume your message.
Know your customer ideal – you'll get this from your customer persona – of when they will need to see your advert.
#3 Is it the right message?
How you get your message across can turn people off, create a backlash or it could bring them flocking to your door.
It pays to take time to consider the content of your offline marketing campaign and what it is really saying to customers. It needs to attract attention so that your customer continues reading and, more importantly, take the action that you want them to.
Talk your customer's language. Highlight the benefits and how it solves a problem. Tell them how to buy by showing them the way to your website or store. Entice them with an offer that makes sense and is in their favour.
#4 Is your call to action obvious and strong enough?
Every customer knows that you want their business but to rely on this alone is egotistical, at best. Is it really obvious what a customer needs to do to buy from you?
Putting your phone number on the poster or your email on the leaflet is not enough. This is merely adding your contact details. What you need to include is a call to action.
But don't add too many – one strong one is enough. There are many call to action keywords that customers look for. Choose one that is appropriate for your customer (remember customer persona and language). Include trackable codes or urls where possible to drive traffic to your online content including landing pages, videos and your social sites.
Make it as easy and simple as possible for customers to either get in touch with you or to buy from you.
#5 Who are you?
Is it obvious who you are? Customers can be a suspicious lot because there is a lot of fluff out there. Not only should you be answering their question 'why buy from you?', you also need to tell them who you are. If your company name doesn't make it obvious who you are or what you do, consider adding a tagline.
Your business name, identity and tagline are part of your branding as well as Unique Selling Point (USP).
#6 How will you deliver on your promises?
You have a detailed marketing strategy.
Slowly, the orders trickle in and then BAM! You receive a flood of orders in a morning. On one hand, this is fantastic but on the other, are you equipped to deliver these orders efficiently? If not, it's time to scale. Congratulations...your marketing effort did its job.
Be optimistic about the success of your next offline marketing campaign but remain grounded – can you deliver what you've promised.
Colour Graphics has many years of experience in working with clients to create offline marketing perfection.