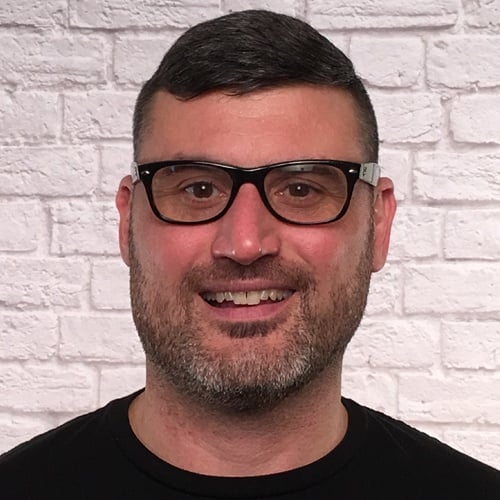 4-Step Process to Re-Engage Your Contacts with Direct Mail
Despite all of our efforts to attract new customers, this audience is far from the most valuable prospect pool. The customers we've already earned should receive far more of our time and energy. Perhaps we're enamored with the concept of "more" or enjoy a good challenge? Yet, retaining a current customer is as much as 25-times cheaper than landing a new customer, according to the Harvard Business Review.
It's in everyone's best interest to keep customers as happy as possible for as long as possible, starting with your customers themselves. Your CFO will love that increasing customer retention by 5% will increases profits by 25% to 95%.
You'll inevitably lose some customers, but that doesn't mean you have to sit idly and watch them leave. Some businesses are geared towards one time purchases. You aren't going to pursue past customers to buy another stove after just a couple years but the majority of industries have opportunities far beyond the first sale.
With the right level of personalized marketing and the use of effective channels, you can woo your past customers and reinvigorate them to become long-term brand advocates. One of the most engaging and proven re-engagement marketing mediums is direct mail. How can you best leverage direct mail to win over your former customers?
Learn how hyper-personalized direct mail converts offline prospects to online customers:
Download your copy of Human to Human Personalization At Scale
Step 1: Identify Why Your Contacts Are Inactive
To captivate former contacts, you first need to understand why they've gone cold. You should be taking special note of past customers who haven't engaged with your company in a while. Understanding the "why" is essential to creating any effective campaign.
Ask yourself a few questions:
What marketing efforts have you made since your cold contacts' last engagements?

Are they contacts that made it into your system without any sort of follow up?

Have they received value from being one of your contacts?

Have you failed to market to them personally? Conversely, have you bombarded them with too many emails?
There are many reasons why a contact could go cold. If you truly understand your audience and why they've been reluctant to engage with your company, you can cater your messaging to their situation.

Step 2: Use All the Data At Your Disposal
When you link your contact's past website activity and purchase history, you can determine exactly where each customer is on the sales funnel today. If they you're targeting any former leads who haven't purchased yet, compare their journeys to leads who have become customers. You can also learn valuable information that you may be missing from third-party data companies and list providers, and it may be cheaper than they think.
By understanding the journey your best customers take, you can better personalize to contacts who have untapped potential and send them customized direct mail that speaks directly to that customer and his or her situation.
It's important to note that some contacts just aren't a good fit for your company, and will never close. There is a bright side to this, though. With the right data on which contacts aren't a good customer, you can identify them earlier to focus your time, effort and money on prospects who may actually have legitimate interest.
Step 3: Set Up Your Direct Mail Campaign
Direct mail marketing has some of the highest response rates among all marketing tactics – far higher than emails or paid ads. Its success has much to do with the relative scarcity of direct mail versus the digital advertising we're inundated with on a daily basis. It's especially unique to your customers if you haven't used it before. The return on your investment in a direct mail campaign is often much greater than these other tactics, too.
When planning your campaign, first consider its timing. When is the best time for past customer to hear from you? How long does your product or service last? These are questions that you must consider to send direct mail strategically.
When it comes to what you're sending, you have to tailor your message to their needs (and why they've gone cold, of course). As for the piece itself, some of your contacts will get a lot out of a personal letter or note, while postcard and a promo code that gets to the point quickly will resonate better with others. Again, the reasons why a contact has lapsed must be the basis of your direct mail approach.

Step 4: Make it Personal
In order to be effective in today's marketing environment, you must constantly look for ways to get to know your customers. Familiarize yourself with their preferences and habits. What moves them?
You know when and why they became a customer in the first place, and you should have a pretty good idea why they haven't been engaging. You should use all the data at your disposal to dissect their situation. Perhaps a lost customer looked at a specific item on your site more than once. Now you should know exactly how to design a mailer that they're truly interested in.
Lapsed contacts may be motivated to re-engage for different reasons. Without tailoring your message to their specific motivation, you're missing out on an opportunity to develop loyalty that can truly last.
Put Your Direct Mail Process in Motion
You may be tempted to see lost customers as a negative, but your cold contacts are golden opportunities. With the right direct mail marketing tactics – identifying the reasons why they've disappeared and fully understanding their journeys – you can run a campaign with ultimate returns. Even a small bump in in retention will have a substantial ROI.
Want to learn one of the best ways to personalize content and direct mail? Download our eGuide to discover how combining direct mail and personalized video can leave a lasting impression on your customers.