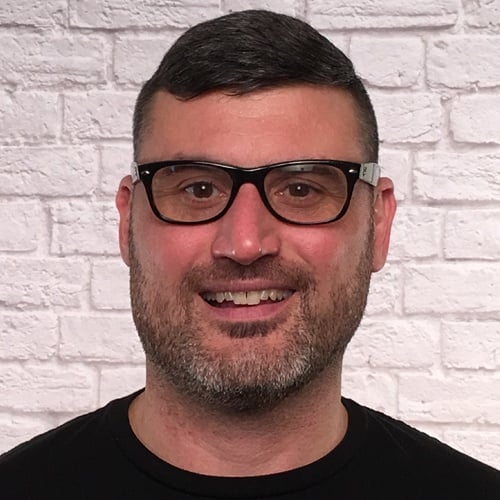 6 Clues That Your Direct Mail Methods are Antiquated
You may not be new to the direct mail game, but having run a mailer campaign might not qualify you to be a direct mail expert. Truthfully, many marketers execute campaigns in 2018 that resemble mailers from the 1970s.
Perhaps because we've known direct mail for so long, we've hardened our expectations for what it is and can be. But marketing changes constantly, adapting to consumers' needs and desires (though often quite slowly).
Since the advent of the internet, we've changed the way we conduct research, find information and make purchase decisions. It's why businesses and marketers needed to re-evaluate how they engaged their prospects and customers. But the need to assess your marketing efforts never stops.
Direct mail is a particular medium that most marketers need to rethink. There are far too many advances in direct mail to continue spending valuable resources on antiquated campaigns. You simply won't reap the returns that a modern, strategic mailer campaign offers. But how do you know if your direct mail is old school (and not in the cool way)? Here are six signs that you need to go back to the future.
Learn how hyper-personalized direct mail converts offline prospects to online customers:
Download your copy of Human to Human Personalization At Scale
1) You Don't Give Leads an Opportunity to Connect with You Online
No one ever maximized their marketing ROI by "setting and forgetting" their campaign. But back in the day, you may not have had a choice. There were no great ways to measure your campaigns effectiveness. You provided leads your phone number or a coupon they had to bring in to your store. And from the prospect's perspective, they didn't have the opportunity to conduct their own research on your product or connect with you on a deeper level.
Today, though, your offline campaigns need to send prospects to your website or a personalized landing page to identify your leads and give them an easy way to better connect with your brand. Otherwise, your direct mail is not different than a mailer sent before the internet.
2) You Aren't Hyper-Personalizing Your Content
So much of marketing is riddled with general messages casting the widest net possible. But no individual makes a strong connection with generalized communication. If you're sending mailers with broad messages, it's time to bring modernity and personalization to your content.
Direct mail provides an incredible opportunity to tailor each message to your specific buyer persona. It is called "direct" mail, after all. Use your knowledge about your prospect segments to inform your messaging – speaking to their unique pain points and interests. In fact simply adding a person's name and additional database information for personalization can increase response rate by up to 500%.
Beyond the content, you should address your recipients by their actual name, at the very least. And you can even better engage each prospect by including their company logo, LinkedIn profile image or a Google maps screenshot. Yes, this is possible, and no, it doesn't take as long as you might think. With direct mail automation, hyper-personalization can actually be quite simple.
3) Your Mail Only Focuses on Bottom-of-the-Funnel Tactics
Going for the hard sell and asking someone to schedule a demo, consultation or even make a purchase doesn't work as well as it did in the past – Maybe it was never truly effective.
Your leads are doing research on relevant topics, exploring your company and your competitors and ensuring that they make an informed purchase decision. If the only communication you have with them is intended to close a deal or get them on the phone for a demo, you're wasting a big opportunity.
Your direct mail needs to align with modern buying behavior. Your prospects need relevant information at the right stage of their buyer's journey. Assess your personas and prospect segments to understand what kind of content would most appeal to them. The majority of that information will be top- and middle-of-the-funnel content – educational pieces.
Rather than going for the sale, lead prospects online to download an eBook,unlock a video series or register for a webinar. When you uncover which prospects are leads, you can then nurturing them toward a bottom-of-the-funnel action.
4) You Don't Integrate Your Efforts with Marketing and Sales Software
With the aforementioned marketing platforms in your marketing tool kit, you want to find every advantageous way to integrate your efforts. Integrating the ways in which you connect with leads helps you better identify opportunities and gaps in your campaigns and marketing efforts as a whole. And your direct mail should be a piece of that.
There are many different sales and marketing integrations that allow you to connect your various initiatives, empowering you can track the entirety of your campaigns. Integration allows you to track open rate, assess how prospects are engaging with your content, and create triggers that automate follow-up actions, including sending mailers.
5) You're Using Manual Processes
Long gone are the days where you need an entire department to strategize and execute a mail campaign. In fact, you shouldn't even have to worry about the logistics. It should all be streamlined so you don't have to worry about it after you've put everything in place. Your real efforts should spent on analyzing your campaigns to determine how to tweak them to be more effective. That's the beauty of automation.
You're likely already using automated marketing software, such as HubSpot, Marketo, or SharpSpring. But there are many areas in which you should look for ways to streamline your efforts. With direct mail automation, you create segment lists, triggers, workflows and schedules on the front end, and the executional logistics are all taken care for you.
Technological advancements have revolutionized how marketers execute direct mail campaigns. If you're slaving over the logistics of direct mail, it's time to streamline your processes.
6) You're Only Focusing on Direct Mail
Your users are looking for information in different places. Your marketing should follow suit through an omni-channel approach that allows you to establish relationships with more leads.
Direct mail can be your "bread and butter, but consider how you can integrate it with other aspects of your marketing. You could supplement direct mail with an email workflow that nurtures leads who engaged with your mailers. You could also choose to target those prospects with Facebook ads promoting more educational materials.
There's a virtually limitless number of options and opportunities to create tighter, more engaging prospect experiences. Don't limit your possibilities.
Adopt a Modern Approach to Direct Mail
To maximize your effectiveness, you must assess your marketing efforts on a regular basis. And especially If you've been executing similar direct mail campaigns for some time, you'll have a lucrative opportunity for improvement.
Consider the recommendations and tactics outlined above to streamline your process, work smarter not harder and start creating strong relationships with qualified leads. And if you haven't leveraged direct mail under the assumption that it's an antiquated medium, it's time to envision how modern direct mail can take your marketing to new heights.
Of all mediums, video might be the hottest. But how can you personalize video to transform your marketing? Download our guide: