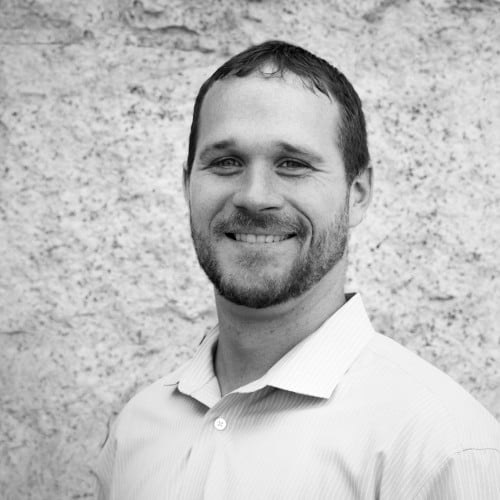 9 Marketing Podcasts We Can't Live Without
Marketers don't thrive in an ever-changing business and marketing world by staying stagnant. They hey grow as landscapes evolve, prioritizing continuous learning. But few of us have the time to break away from our daily chaos and read a book. And if we do, we might want it to be for pleasure. That's why podcasts has become increasingly popular in recent years.
Though podcasts have been around since the the early 2000's – when the iPod was introduced – the on-the-go medium has exploded with thousands of great programs. While there are plenty entertainment-related podcasts, many of them are incredibly informative.
There are so many great marketing podcasts we can all learn from, no matter how specialized you are. If you're looking for an insightful podcast to help you grow as a marketer, discover nine of our favorite programs and stay on top of the latest trends in the marketing world.
Learn how hyper-personalized direct mail converts offline prospects to online customers:
Download your copy of Human to Human Personalization At Scale
As its hosts put it, you can find this podcast "at the intersection of marketing and technology." And as its name suggests, Chris Penn and John Wall host the weekly program from a coffee shop.
A super casual show, Marketing Over Coffee covers marketing methods old and new, the latest news and trends, and prioritizes the data behind marketing tactics. The emphasis on metrics stems from Chris' love of marketing analytics, while John is a great interviewer of the show's guest experts.
Marketing Over Coffee is fast, to the point, and packed with valuable information. Tune into to a new episode of the podcast every Thursday morning, which typically runs roughly 20 minutes long.
Hosted by Joe Pulizzi and Robert Rose, this is a podcast tailor-made for content marketing aficionados. Each week, the program covers a few stories from the content marketing world, supplementing the content with a few rants about content trends.
In summation, Pulizzi and Rose give you a hilarious, knowledge-packed podcast that runs around an hour long. Look for new posts of PNR: This Old Marketing every Monday.
With a name as straightforward as Social Media Marketing, the contents of podcast from Social Media Examiner are quite obvious. But the new social media strategies and features host Michael Stelzner covers? These are far less obvious.
Listeners of this podcast will always come away with actionable tips that can help them maximize their ROI from social media marketing. Episodes run 45 minutes each and air every Friday.
Like your marketing tactics, your writing can always improve. And Copyblogger's feature podcast aims to help you do just that. The program won't simply help you write better-sounding content – It will help you write more effective marketing copy.
Host Sonia Simone and her various experts discuss the current week's news and trends in conversion optimization, content and email marketing, and more. Tune in to Copyblogger FM every Monday for a 30-minute episode to learn how to get the most out of your content.
Technology has been essential to the growth of marketing. In fact, it's been so transformative that VentureBeat created a podcast that explores marketing technology exclusively.
The shows hosts – marketing tech experts Stewart Rogers and Travis Wright – discuss the hottest marketing technology and trends, adding rich interviews to add even more value to the program. Whether you're an avid fan of marketing tech or want to learn how you can adopt tech to improve your marketing, tune in every Wednesday for a new 30-minute episode.
Running for more than 10 years, this awesome podcast brings you the best digital marketing and media hacking insights every week.
Host Mitch Joel isn't your average marketer, either. Deemed the "Rock Star of Digital Marketing" by Marketing Magazine, Joel is considered "one of North America's leading digital visionaries." The president of a multinational digital marketing agency, Joel supplements his discussions with some all-star interviews.
Six Pixels of Separation – or SPOS, for short – airs every Sunday and runs for about an hour. Check out the latest episode the next time you want to expand your knowledge on digital marketing.
Social Pros is one of the most popular marketing podcasts in the world, and was recently named the best podcast at the Content Marketing Awards. NY Times best-selling author Jay Baer and Salesforce's Adam Brown offer real insight on real markets doing great things on social media.
The SPP also brings you inside scoops and secrets into how some of the world's most prominent businesses manage and monitor their social media – companies such as Ford, Dell, and IBM. Not for the entry-level marketer, this podcast appeals to the veteran strategist the next-level insight.
Catch the next 45-minute episode of the Social Pros Podcast this Friday, and every Friday thereafter.
Learn even more about what business leaders at top brands and agencies are doing in the social realm. Bernie Borges hosts this educational podcast, interviewing guests to learn about their experiences and insights on social business topics – from marketing, commerce and selling to customer service, employee advocacy, and recruiting.
Social Business Engine is designed to appeal to marketers and businesspeople of all experiences. And it'll give you actionable social media advice that an intern or CEO can implement. Tune in to the quick-hitting episodes every Wednesday. It's worth the 20 minutes.
Drift's Seeking Wisdom podcast is hosted by David Cancel and Dave Gerhardt, a pair who offer a wonderful program for business owners (though anyone could benefit from a listen).
Cancel and Gerhardt focus their podcast on management and marketing, but occasionally discuss business topics such as health, wealth, and company growth. You'll learn everything from how to improve your rank on search engines to the best ways to scale your business.
Episodes of Seeking Wisdom vary in length and air every Thursday.
Start Learning How to Up Your Marketing Game
Whether you want to make more out of your morning commute or want some knowledge-based simulation during your post-lunch caffeine boost, you can dedicate a small amount of time to continue your growth as a marketer.
Choose the podcast that interests you most, or bookmark a new marketing podcast for every day of the week. Of course, videos have become even more dominant in the marketing world. If you want to learn about how you can harness the power of video content, read our eBook, The All-Encompassing Guide to Crushing Personalized Video.