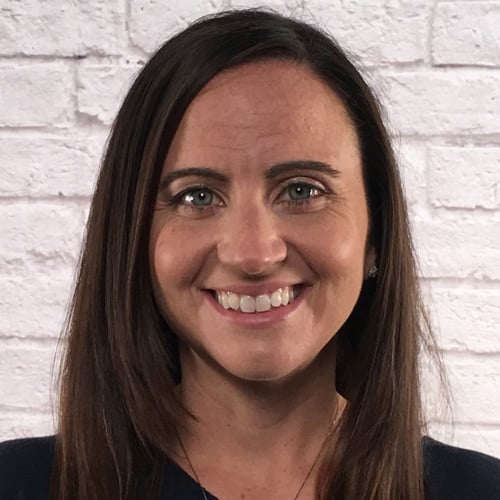 Fact Checked: 4 Common Misconceptions About Direct Mail
If your day is like any other person you're swamped – swamped with work, your endless daily to do's, and the million other tasks you need to get done in your personal life.
If life can be a whirlwind for you, it can sure be the same for the rest of us. So how do you get someone to stop, take a moment, and absorb a message they weren't planning to experience?
In this day and age, digital dominates. Innovations continually add new and unique ways to connect with prospects and customers. But digital communication has become a very busy space. And like any marketing channel, it should be a complement to an overall strategy that consists of numerous mediums.
In many ways, the proliferation of digital advertising and marketing has given direct mail new life. In fact, print channels have remained incredibly effective. But many marketers have misconceptions about what modern direct mail is, and what it can be.
Ready to leverage hyper-personalized direct mail to convert offline prospects to online customers? Download your copy of Human to Human Personalization At Scale.
Misconceptions About Direct Mail
In 2006, direct mail reached a peak in cumulative U.S. spending, reaching $55.6 billion. But since then, spending in this offline channel has eroded. It dropped 1.4% in 2007, 4.1% in 2008, and plummeted 16.8% in 2009 (to $43.7 billion).
The Data & Marketing Association's (DMA) 2015 Response Rate Report revealed that, of the seven key channels examined – mobile, email, direct mail, online display, paid search, telephone – email was the most universal medium used by marketers (83% of respondents use email).
For many marketers, email has largely replaced direct mail. And for some, the reasoning is based on misconceptions. Let's look at four of the most common:
1) Direct Mail Has a Low Response Rate
As the information above details, direct mail is a medium that got hit hard when email marketing took over marketers' strategies. And as marketers indicated in DMA's response rate report, email has appeared to be a good substitute for direct mail.
But does email truly outperform direct mail? And do consumers really dislike direct mail, as many of us believe?
In truth, some people prefer direct mail. It may be a shock to the system (and our expectations), but 18-34 year olds actually prefer direct mail. And it shows in the performance.
Fact Check: Direct mail has a response rate of 4.4% in comparison to email's rate of 0.12%
2) Direct Mail is Too Expensive
Considering how cheap it can be to run an email campaign, a lot of attention is put on the relative expense of direct mail. With physical materials, clearly, direct mail comes with costs unassociated with email. But business expenses are always tied to return on investment.
Email may have the lesser initial outlay, but it's also a medium that consumers are bombarded by every single day. Which is why 95% of emails from prospecting campaigns aren't even opened.
In other words, 5% of prospects read your prospecting efforts. Meanwhile, 46% of direct mail recipients read the pieces they receive. As for true ROI:
Fact Check: Direct mail offers the same strong ROI as social media – 15-17%
3) Direct Mail Can't be Personalized
In contrast to traditional mass marketing, personalized marketing focuses specifically on the single, individual consumer. When people think of personalization, they often think of the digital world, most notably email. But personalization isn't a digital-only approach.
Direct mail pieces can include the names of your prospects, their company logo, image of their product or website, LinkedIn profile photo and more. It's simply up to you to decide.
Fact Check: You can personalize your direct mail marketing in many ways, and integrate it with your digital efforts, too.
4) Direct Mail Is Labor-Intensive and Hard to Track
With ultra-personal content, direct mail can (and should) drive prospects to your website. Personalized access codes on direct mail pieces can help you individually identify each prospect and you track your leads online. And it will help you learn more about your prospects, too.
Marketing solutions that specialize in offline to online marketing even give you real-time notifications when recipients interact with your site, so you can follow up and start a conversation.
Managing a direct mail campaign may have been laborious in the past. But in today's world of technology solutions, direct mail is far easier to manage than it's ever been.
Fact Check: Offline to online marketing strategies help you easily track the effectiveness of your direct mail pieces
Direct Mail Can Be a Sharp Tool in an Integrated Toolkit
Given our stuffed inboxes, marketers are more commonly using automated direct mail to supplement their email marketing. Their omni-channel approach helps them reach a larger audience. It's why print as a whole is one of the top three paid advertising channels in the B2B space.
And when used together, online and offline channels are more effective than if you use them separately – Response rates increase up to 35% when email and direct mail are combined.
To influence your prospects throughout their entire customer journey, you need to integrate your marketing efforts to provide a seamless experience. It's why 40% of online searchers make a purchase after being influenced by an offline channel.
So, have you incorporated direct mail into your marketing strategy? Have you run successful integrated campaigns before?
Please share in the comments below, and make sure to download your free copy of Human to Human Personalization At Scale. Just click the button below: