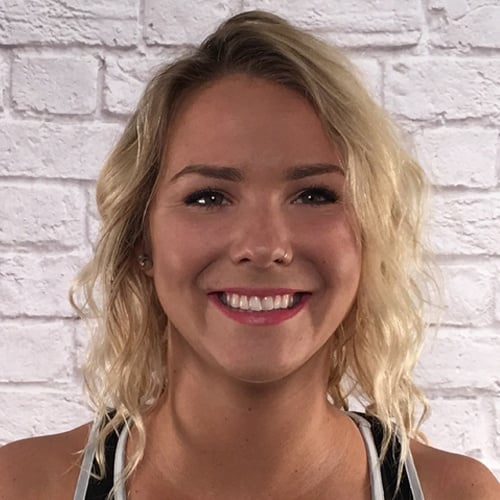 How To Boost Your Marketing ROI Through Automated Direct Mail
Automation | Integrations | Offline Marketing | Online Marketing
There are more than three billion people using the internet each day, so as you can imagine the digital marketing competition is strong. In order to succeed, you must be creatively thinking outside of the box. An out-of-the-box strategy that most companies haven't adopted yet is combining automated direct mail with digital marketing to optimize its efforts. Combining digital and real-world tangible assets allows you to standout in the noise. Create exposure to your business that goes beyond the internet while developing a remarkable experience for potential clients.
Within recent years, traditional marketing has taken a backseat to digital marketing. Studies have shown that supplementing your marketing strategy with automated direct mail can boost your business' ROI, resulting in an increase of leads and sales. Be limitless. Go beyond the web.
Learn to personalize your marketing efforts
What is Automated Direct Mail?
Automated direct mail is a traditional way of marketing. Some hear the idea and assume adding automated direct mail to their strategy means more work. While there is more initial work and thought that goes into this strategy, the work load will be distributed throughout your team and a series of automated softwares that will carry the extra 'weight'.
This idea of automated direct mail takes an expired way of marketing and modernizing it. Instead of creating a standard campaign and mass distributing it to a random group of people, you are now able to personalize campaigns to your buyer personas and send ultra-personalized information to your prospects.. By integrating your marketing with customized APIs and utilizing a CRM software with the capability of automated direct mailing, such as HubSpot, Salesforce and SharpSpring, you are able create a strategy that is consistent. This results in getting the right information in front of your prospects at the right time. Whether your strategy is by direct mail or digital efforts, timing is the key to becoming successful.
You can now with the assistance of digital efforts efficiently track ROI on your automated direct mail with the use of your marketing and CRM software. Utilizing automated direct mailing software allows for consistent production and distribution and in the long run save your business time and resources. By supplementing your marketing strategy with automated direct mail you are giving your business the opportunity to expand it's client based market beyond the internet.
Misconceptions About Direct Mail
Direct mail is a traditional form of marketing. Many companies have steered away from this idea because of false conceptions that it this way of marketing is outdated and no longer an effective way of gaining new leads or clients. But research has shown that direct mail still has more of an impressionable impact than other forms of marketing. You have the ability to send something ultra-personalized to a potential client, this gives you the chance to stand above the cluttered online competition. This is where you begin to gain the trust of your potential leads and clients, offering them an experience that is genuine.
Automated direct mail is another tactic you have to keep track of. With the use of modern age digital marketing such as such API's and CRM software, you have the ability to optimize your marketing strategy and benefit from higher response rates that can lead to more sales for your business. When you combine automated direct mail to your current marketing strategies you are able to seamlessly keep track of your work flow and the needs of potential clients, serving them effectively and efficiently.
Seeing Higher Response Rate with Automated Direct Mail
Despite popular belief direct mail is still performing with a higher response rates than other digital marketing strategies. There is significantly less clutter in traditional mailboxes then there is in digital space, meaning less competition. Unlike email that automatically filters your messages to spam, when someone is faced with ultra-personalized information in hand they are more inclined to read it. Creating a personalized and impactful experience for your potential clients who are more likely to respond at a higher rate. Leading to an increase in ROI and more sales for your business.
When you combine both digital and direct mail efforts to your marketing strategy you are gaining exposure beyond the internet. The work you put in offline will guide more business to your online efforts. Not only will you see a higher response rate but you generate a response with potential clients that already express interest in hearing more about your product.
With those three billion people using the internet each day and a world population of around seven billion there is roughly four billion people roaming around not using the internet. Given there are some exceptions to these numbers, you must again, think outside the box and realize you market goes beyond digital space. If you want to maximize your business you need to expand beyond the web and begin creating personalized relationships with your potential clients.
Making a memorable impression in digital work can be challenging, but if you focus on building impactful personalized relationships with your potential clients by the use of automated direct mail you are optimizing your efforts greatly. Potential clients are not just inclined to respond to campaigns they relate to but businesses they feel they can trust. Gain more leads by reaching a larger client base resulting in more leads means more sales. If your clients are happy with the impression you've made they are more likely to become a repeat customer and refer you to others.
Interested in discovering ways to personalize your marketing efforts? Download our whitepaper on Human to Human Personalization: