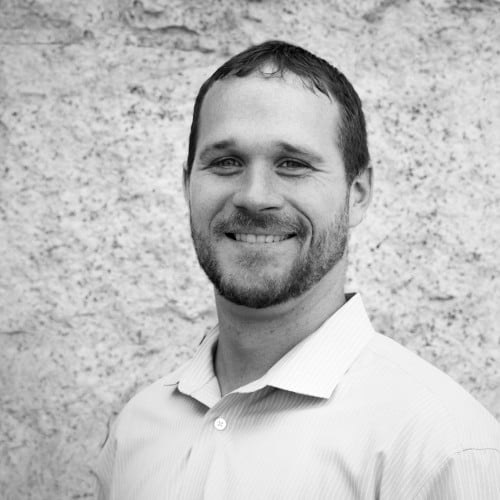 Best Ways to Spend Your Time At LeadsCon 2018 in Las Vegas
LeadsCon 2018 is upon us, which means that Las Vegas will be flooded with results-driven marketers. The landscape of performance marketing and lead generation is ever-evolving, and we're all here to understand the current terrain.
Beyond newfound knowledge, a big bonus of attending LeadsCon is the amazing opportunity to network and conduct business with some of the top executives and companies in vertical media and direct-response marketing. Starting lucrative relationships with such people will make you look like a rockstar when you return to the office – physical or virtual.
There is, of course, the great bonus of having some good fun. So we did some homework to determine the best ways to spend your time at LeadsCon, including "extracurricular" activities once your sessions are over. Brian and I are definitely going to take advantage, and we hope to see you there!


Want to meet-up and chat lead generation tools at LeadsCon Las Vegas?
Sessions You Won't Want To Miss
There's plenty of fun to be had at LeadsCon's sessions, so we ought to share those first. Here are some we're looking forward to:
Marketing to and Working with the Millennial Generation

Presented by: Jason Ashman, Head of BD & Partnership, Home Expert, Will St. Clair, Director of Strategy, Zillow Group Mortgages and Dan Green, CEO, Growella
In this session you'll learn how to attract, engage and retain millennial consumer, setting yourself apart from your competition. Get a headstart on this topic and read 5 Fundamental Facts & Tips To Market To Millennials.
27 Actionable Marketing Tips, Tricks and Tools that Will Make Your Campaigns More Effective
Presented by: Gordon Brott, Senior Director of Marketing, OnDeck
In this session, you'll see some current examples of effective marketing acquisitions, as well as some common mistakes businesses make in direct marketing.
Make It All About Them: Personalization Drives Stronger Lead Generation
Presented by: Daryl Colwell, Senior Vice President, Fluent, Debbie McKean, CMO & Chief Consumer Experience Officer, Oasis Financial, John White, Vice President, Field Sales & Marketing, National Sales and Marketing, Bluegreen Corporation
Don't let automation hinder your ability to engage your audience. This session will cover how to effectively personalize your marketing efforts and get the most out of marketing automation tools.
Keynotes to Arrive Early For

After-Session Events
So the day's sessions and keynote topics are complete, and you have a newfound energy for your marketing efforts. You probably won't want to just sit back and relax. So don't! Here are three great events to attend:
Don't miss out on the official LeadCon party, exclusive to LeadsCon attendees. On Monday night, LeadsCon is hosting their first ever late-night party at the huge Budweiser Park, which overlooks the Bellagio Fountains. The park will feature 100+ unique craft beers, and the networking opportunities are countless.
On Tuesday and Wednesday nights, take your networking to the court at the LeadsCon Hoops Madness tournament. There will be some really big players here, and you can win some awesome prizes with a sharp jump shot. Shooters with the best scores advance to higher rounds, and the further you get, the better the prizes.

Another event on Wednesday is the "Navigating the Workplace as a Woman" luncheon. This is an awesome, content-heavy lunch exclusive to women (so you won't see all of our team in attendance). The industry's top women will be there, spearheading rich conversations about women succeeding in the leads generation industry.
What's Going On at The Paris Las Vegas
Whether or not you're staying at the official hotel of LeadsCon 2018, you can experience some fantastic shows at The Paris:
Anthony Cools
Anthony Cools doesn't put on your average hypnotist show. Anthony would rather air people's risqué "dirty laundry" with a comedic touch. He uses his comedy hypnosis skills for some quite-sinful purposes. Be careful if you want to join him on stage – He's good at tapping into the subconscious naughtiness and desires of his audience, eliminating inhibitions and coming up with some other scandalous tricks. You can purchase tickets here.
Inferno: The Fire Spectacular
Joe Labero, an internationally-acclaimed magician, joins some of Europe's craziest fire artists to create a spectacular, high-octane show. Magic tricks and fire, what could go wrong? Buy your tickets at your own risk here.
Jeff Civillico
A physical comedian, Jeff Civillico combines action-packed stunts and world-class juggling – everything from bowling balls to chainsaws. He brings an insane amount of energy and his razor-sharp wit with family-friendly audience interaction. Purchase your tickets at this page.
What's Else to Do in Las Vegas
There is, of course, the rest of the Vegas Strip to explore, with an endless number of ways to spend your time. Here are some of the classic Las Vegas attractions worth checking out, including one not far from Vegas itself:
This hotel has a ton of great attractions for adrenaline junkies. The X Scream, Insanity, and Big Shot rides are all set on top of the space needle and require some serious bravery. Some of them even let you hang out over the Las Vegas Strip itself. There's also a great restaurant at the top of the hotel that actually rotates, giving you great views of the surrounding desert and lights of the Strip.
If you've ever wanted to ride a roller coaster in the middle of a city, now's your chance. Weave in and out of the New York, New York hotel on this high-speed coaster. The views are amazing!
Just a short trip from Las Vegas is one of our nation's greatest sights: the Grand Canyon. Formed over millions of years by erosion of the Colorado river, it's surely a sight worth seeing in your lifetime. The Hoover Dam is also right nearby and offers some really interesting tours.


Have a Thrill at LeadsCon 2018
There is a ton going on at LeadsCon this year. Even beyond the amazing sessions, hosted by some of the biggest names in vertical media and direct response marketing, there are ample opportunities for a thrill. Make sure you make the most of your experience.
Mac and I can't wait to be there, so make sure to find us at Booth #242 and schedule a meeting for a drink on us!
Click below to grab a drink with us, on the Enthusem tab of course and schedule a time to talk!