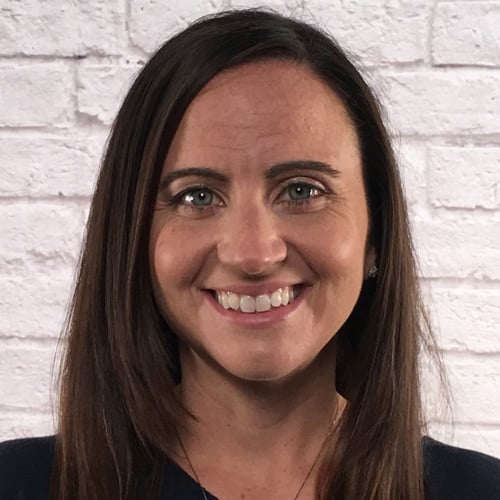 Hyper-personalized direct mail software becomes a certified HubSpot Connect Partner in just two weeks
Automation | News | Marketing | Integrations
Tampa, Fla— Feb. 28, 2017 — Enthusem has announced that its offline-to-online marketing software has completed its HubSpot certification process and is now a certified HubSpot Connect Partner, just two weeks after being invited into the HubSpot Beta Integrator Program. Angela Medlar, Enthusem director of technology, said, "The demand for direct mail, personalized at scale and automated from HubSpot, has been so high and our integration is so easy to set up that we graduated to the certified [HubSpot] Connect Program much faster than we expected." The qualifications for the HubSpot Connect Program include 50 mutual customers connected to the integration, signifying a need for the integration, and survey results from those customers, showing that the integration is valuable and easy to use.
The Enthusem integration for HubSpot allows HubSpot users to automate direct mail, personalized at scale, right from their HubSpot accounts as part of their marketing automation workflows — a first of its kind for HubSpot. "We're very excited to have Enthusem join our Connect Program as a Certified Partner," said Brad Coffey, chief strategy officer at HubSpot. "Their integration adds meaningful value to the inbound ecosystem and we're thrilled to have them onboard."
Enthusem leverages information about the HubSpot contact so that hyper-personalized imagery is dynamically created and incorporates the contact's own social media images or company branding in order to build a truly personal mailer, automatically printed and mailed at the exact right time, using HubSpot workflows.
Once engaged offline, the recipient then goes online for a multimedia experience that includes personal webcam videos, HubSpot landing pages and social media content. The user's activity is monitored and pushed back to HubSpot, where it can trigger further marketing automation activity or a call from a representative.
"The online marketing climate has changed. Consumers are now paying subscription fees in order to avoid noise and unwelcomed marketing content. Entire mail and social platforms are scrambling to block fake or interruptive strategies. Streaming or satellite music, television, online newspapers, and social media's current marketing metric struggles are great examples," said Paul Blaylock, CEO and owner of Enthusem. "Enthusem is gaining amazing traction because it avoids the clutter by leveraging Enthusem's automated personalization at-scale technology to gain attention offline. Offline, consumers can't easily "unsee" or "unsubscribe." Our personal messages then lead to more intent consumers engaging right back online where our clients' trackable, personal and rich experiences await. Marketers are quickly recognizing Enthusem as a necessary component in their omnichannel marketing automation mix."
The integration, which takes just a few minutes to set up, allows users to get started quickly. "The Enthusem and HubSpot integration allows us to bring innovation to the direct mail channel — targeting our top prospects with personalized and automated direct mail that generates [more than a] 20 percent response rate," said Nathan Hill, optimization evangelist at NextAfter. "The Enthusem integration for HubSpot was easy to set up and the Enthusem staff has been extremely supportive as we launched."
If you're interested in becoming an Enthusem reseller, please visit http://enthusem.com/resellers. If you'd like to see a video of how the Enthusem integration for HubSpot works, visit http://enthusem.com/HubSpot-integration/.
About Enthusem
Enthusem, by Prospect Smarter, is an offline-to-online marketing tool that automates direct mail, personalized at scale, and integrates with the most popular marketing automation and customer relationship management systems, such as HubSpot, Salesforce, SharpSpring, SugarCRM and Velocify.
Media Contact:
Angela Medlar
Director of Technology
813-699-9996
pr@enthusem.com
###