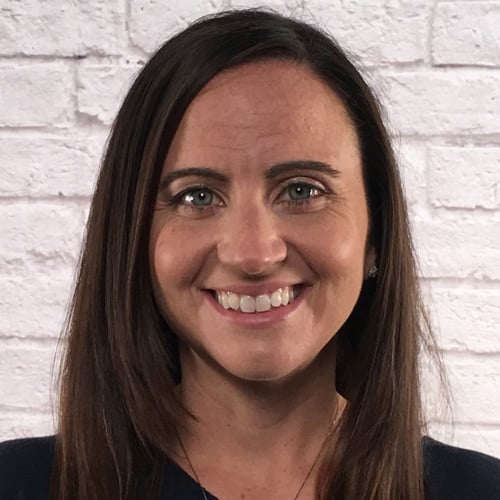 Integrate Your Offline & Online Marketing to Boost Leads & Sales
So you have your product or service, and you want to market it to the world. You have a website. You're on the popular social media platforms – Facebook, Linkedin and others. And you post on your blog regularly.
With 47% of the world on the internet – that's 3.5 billion people surfing the web – conceivably, your company should be reaching all of the right people.
But that's a faulty assumption.
Why? For starters, there's the 53% (4 billion) who don't use the Internet regularly.
But even those of us who are constantly connected to the internet may respond better to offline marketing, especially if it's personalized.
If you really want to add fuel to your marketing efforts and boost your online sales, it's time to use offline marketing lead generation. With offline and online marketing in your arsenal, you can generate more leads and improve your bottom line.
How can these different marketing landscapes go hand-in-hand? Is there a way to incorporate both into your larger marketing strategy?
Learn how to leverage personalization to convert offline prospects to online customers.
Comparing Offline and Online Marketing
There was a time, long long ago, when there was no such thing as the "internet." Crazy, yes. But true. Way back in the previous millennium – the late 1980s to be exact – the internet was created. By the 90s, the internet was becoming more and more common tool for the average American.
As people became accustomed to the online world, so too did businesses. And online marketing has developed into one of the most important aspects of any company's advertising and communication. But offline marketing still holds a critical role in getting your product or service in front of prospects.
What is Online Marketing?
In the broadest sense, online marketing is any effort to communicate to prospects or customers using the internet. Internet marketing – as it's also known – leverages many different tools, methods and strategies. It can take many different forms.
Businesses use the internet to promote themselves (and their products or services) and build their brand or reputation. And it often takes the form of informative, educational content, rather than hard-selling strategies.
Neil Patel, the man Wall Street Journal deems a top influencer on the web, lists seven sub-categories of online marketing:
Search engine optimization (SEO) – the process of optimizing your content to show up as a top result for certain keywords your prospects search
Search engine marketing (SEM) – the paid version of SEO in which you pay to display ads next to Google search results to drive traffic to your site
Content marketing – creating valuable, often educational content to distribute to prospects or promote on your site
Social media marketing – engaging your prospects and customers on social media channels to build relationships and promote your products or services
Pay-per-click (PPC) advertising – like SEM, but not limited to search engines; it also includes social media networks and other kinds of websites
Affiliate marketing – a kind of referral marketing in which you promote each other's products
Email marketing – one of the most effective online channels, used to promote products, provide information, gain feedback and more
What is Offline Marketing?
What is now called offline marketing was once the only form of marketing. Before the internet, there were still many different channels: from TV and radio to print advertising such as billboards, magazine ads, direct mail and more. With the Internet boom, marketers now refer to these traditional channels as "offline."
Online marketing has been so transformative, it's even influenced strategies in offline marketing. Because websites are an absolute necessity, offline marketing has largely shifted its calls to action. Offline marketing once called for prospects to call or visit the store. But today, many offline assets encourage prospects to visit the company's website.
For example, many companies have run print ads that include little to no detailed information about their products, but included their website urls as the destination to learn more.
Companies of all sizes take advantage of offline marketing to promote their business. While we're used to seeing the most recognizable brands through offline channels, these strategies have worked wonders for mom-and-pop storefronts, too.
Building an Effective Integrated Marketing Campaign
How can offline marketing work hand-in-hand with your online marketing efforts? Is there a way to incorporate both into your larger marketing strategy? The short answer is, yes. And it's called integrated marketing.
Integrated marketing is a strategy to create a seamless, multi-dimensional experience for your prospects. It emphasizes consistency from channel to channel. Whether on or offline marketing – across TV, print, Internet or in person – integrated marketing materials communicate the same message, in a similar style. Collectively, these efforts reinforce your campaign selling point.
The Foundation of a Successful Campaign
Planning and strategy are the linchpin of any effective marketing campaign. But in an integrated campaign especially, sound strategy is paramount.
No matter the driving message behind your campaign, your communication should follow the four Cs of integrated marketing:
Coherence – do all aspects of your campaign logically connect?
Consistency – do all messages support each other? They should not contradict.
Continuity – is the communication consistent across platforms?
Complementary – is the entire campaign greater than the sum of its parts
3 Tips to Make the Most of Offline Marketing
Offline marketing will play a key role in any integrated campaign. Here are a few tips to consider to help boost your online leads, and ultimately, your sales:
Provide an enticing offer that requires prospects to contact you or visit your site within a specific time frame.
Ensure prominent placement of personalized user codes on all direct mail pieces to draw readers' attention. Whether flyers, postcards, brochures or beyond, these codes will individually identify each prospect and help you track your leads online.
Use bright, eye-catching pictures in your print material that catch prospects' attention. Think something personal to the individual - like their own social media profile image or their company's logo.
Examples of Successful Integrated Marketing Campaigns
There are countless numbers of incredibly effective integrated campaigns. Below are two of our favorites:
New Spice to an Old Product
Old Spice, ran a comedic, character-led TV campaign called The Man Your Man Could Smell Like. But the overall campaign didn't end at the offline channels. The company invited their social media followers to submit questions to their fictional spokesman. Old Spice then filmed hundreds of responses and posted the videos on their YouTube account. The interactive experience was a great hit.
#20helps from the 97th Floor
97th Floor, a digital marketing agency in Utah, wanted to make a difference over the holidays with a clever integrated campaign. The #20helps campaign doubled as a brand awareness and charitable initiative. The agency sent their customers and prospects a holiday card with a $20 bill. On the card was a code that directed recipients to a video, which showed 97th Floor employees thanking their customers and instructing them to use the money to an act of charitable service and tweet about what they choose to do.
Conclusion
Offline and online marketing may have their distinct advantages, but the smartest, most successful marketers are finding ways to use them together. If you can strategically integrate the two, you will create a more engaging customer experience and reap more leads and sales from your marketing efforts.
Want to enhance your marketing with integration and personalization? Click below to download our free whitepaper, Human to Human Personalization At Scale.