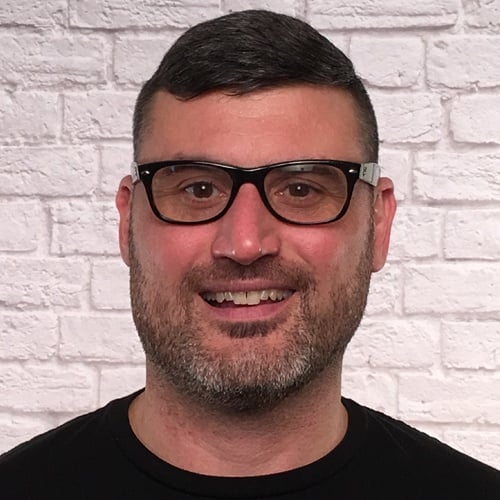 Kick Off Your 2018 With the Strongest Marketing Tools
Technological advances and new marketing tools are constantly being tested and introduced to the business world. While they may not all work best with your objectives, maximizing your marketing dollars depends on your ability to identify what tools are available and how you could implement them to better connect with your prospects.
Marketing tools that best engage your audience will help you stand out from your competition and ultimately, increase your bottom line.
With so many new marketing resources gaining popularity, we've identified our favorite tools to help you easily identify the best of the best. Assess the following marketing tools to kick off 2018 with the best resources for your business and prospects.
Learn how hyper-personalized direct mail converts offline prospects to online customers:
Download your copy of Human to Human Personalization At Scale
Artificial Intelligence
Artificial intelligence – or AI, as it's commonly referred to – is technically not a new marketing tool. AI has actually been around for a while, but most marketers haven't realized its potential. From email personalization to optimized subject lines and sending times, AI offers limitless marketing possibilities.
There are many AI resources, and you have to do your research on the options at your disposal and determine how you could incorporated such a tool in your marketing plan. If you use HubSpot, for example, you can start pairing it with its Content Strategy Tool. If you're focusing on PPC in 2018, ad placement tools like Albert or Frank can autonomously analyze and buy PPC real estate best suited for your target audience.
While it can be tempting to implement AI simply because it's "cool", you need to make sure it will actually help you achieve your marketing objectives, generate new business, improve customer service and/or increase your bottom line.

Chatbots
Speaking of customer service, chatbots are another technology that's been around, but is gaining new steam. Modern chatbots have given many business a great way to connect with potential and existing customers.
In fact, HubSpot made a big move into the chatbot business with their recent acquisition of Motion AI. HubSpot CEO provided valuable context to the marketing company's move:
"It's impossible to ignore the impact of chat and messaging, not just on the way B2B companies operate, but on society as a whole. We're in the midst of a massive shift as businesses embrace this new platform and consumers come to expect more immediate, always-on communication from brands."
The ability to more quickly and easily connect with people who are attempting to reach your company is key to providing the best possible customer service experience. Chatbots can even provide product recommendations. Chatbots also support your marketing initiatives by engaging your prospects through targeted marketing campaigns, connecting them with thought leaders and moving leads further down the marketing funnel.
Two chatbot tools to consider are ChattyPeople and MEOKAY. ChattyPeople requires no coding knowledge. its simplicity makes it ideal for small business, while its robust technology makes it equally suitable for larger businesses. MEOKAY makes it easy for both skilled developers and non-developers to take create conversational scenarios and build advanced dialogues for natural conversations with your prospects.
Messaging Tools
According to Facebook, 18 million businesses exchange more than 2 billion messages with consumers using Facebook Messenger every month, doubling such activity from the previous year. These companies have benefited from shifting their engagement strategies to cater to how their customers penchant for technology and social media. Customers have found greater happiness with this increased accessibility and ability to ask questions at any time.
Facebook Messenger isn't the only messaging tool in marketers' toolbox, however. Other companies are getting creative with WhatsApp. Not conducive to large-scale content distribution, WhatsApp has become some marketers' go-to messenger for one-to-one messaging – a tool to interact with others WhatsApp users like a normal user would and execute hyper-targeted and personalized campaigns.
Video Content
The draw of video isn't a new concept – We've all been talking about video for years. But the need for visualization is becoming more and more essential.
As of April 2016, Facebook's 1.65 billion active users watched roughly eight billion videos every day. Meanwhile, YouTube registers a larger 18-and-older audience during peak TV hours than any cable TV network. In fact, advertisers using prime time TV broadcasting could reach a 56% larger audience of 18 to 49 years olds on YouTube.
Even in the face of data, marketers' biggest hurdle is the perception that creating video content is an unrealistic pipedream. But you don't need top-notch equipment to produce an impactful video. With authenticity and a strategy idea, you could leverage the great camera capabilities on the latest smartphones.
Create a script or even just a rough outline, put someone in front of the camera, and just try it out. The worst thing that can happen is that it's just not quite right and you'll need another take. Consider adding captions too so users who aren't able to play the audio won't miss your message.
Bring Modernity to Your Marketing Efforts
2018 is going to be an exciting year for marketers. With all of the new tools and technologies available, it's becoming easier for businesses to connect with potential and current customers. No matter your goals, there are many marketing tools to help you find the success you're planning for.
Before you commit to any tool, though, make sure to get buy in from your leadership team. The best thing you can do to implement a new tool is to have upper management on board to back your efforts. Plus, it'll show them that you're thinking outside of the box for the good of the company.
So before any tool or trend becomes "mature" in the market and your competitors beat you to the punch, identify the marketing tools that will best resonate with your prospects and customers.
Want to learn how to create personalized video? Click the button below to download your copy of The All-Encompassing Guide to Crushing Personalized Video.