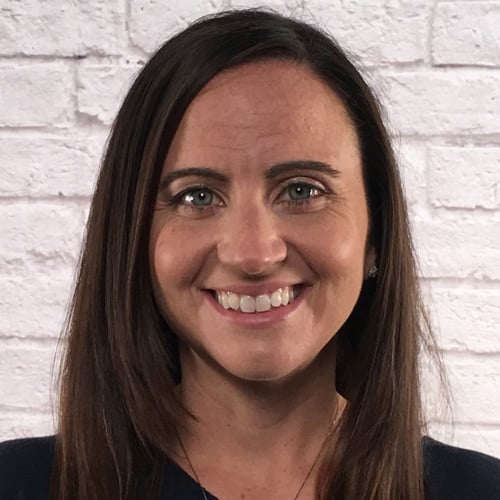 Which Type of Direct Mail Is Right For Your Marketing Campaign?
When it comes to marketing, there's never been a single, universal solution that works for all businesses. Even within specific channels, no one tactic or plan will work perfectly for all marketers. Your objectives, your audience, your mailing list (or lack thereof), and the type of content you're including in your mailers are all variables that will determine what kind of direct mail will be most effective.
From Every Door Direct Mail (EDDM) to hyper-personalized mail, you may be wondering what type of campaign would work best for your business. How do the three types of direct mail work, and how you can identify which will work be the best investment for your marketing budget?
Every Door Direct Mail (EDDM)
When you receive a mailer that's addressed to "Our Neighbor," you can safely bet that you're receiving an EDDM piece. As a marketer, you can work with the post office to send a mailer to residents in an entire community. Your mailman or woman will place your mailer in every mailbox within a geographic range you define and you, as the sender, get a discount on postage since there's no sorting involved.
As you might have assumed, EDDM is most effective for local business who don't have a mailing list. It's best suited for companies that have a pretty broad audience. Rather than buy a list of prospects, you simply pay to deliver your mailers to everyone in a locale of your choosing.
If you run a local restaurant, hair salon, flower shop or a similar small business, this may be an option for you. It may also be most suitable if you've just opened your business and want to raise your brand awareness. You may invite recipients to a ribbon cutting event, your grand opening, or offering a coupon for their first purchase.
EDDM isn't too expensive – ranging from 15 to 17.8 centers per 3.3 oz flat piece – so if you have a small marketing budget and your prospects are geographically focused, this may be a good option. After you begin collecting information on your prospects and customers, then you may better invest your dollars in a more customized mailing campaign.
---
Learn how hyper-personalized direct mail converts offline prospects to online customers:
Download your copy of Human to Human Personalization At Scale
---
Traditional Direct Mail
Once you've built up a mailing list and have a decent amount of contact information, you can now begin to send out more personalized mailers. Rather than sending content to blanketed area, you can at least include your prospect's name on your mailer. Better yet, you'll be able to segment your mailing list by certain interests or needs and send mailers with more tailored messaging or content. If you're running a traditional direct mail campaign, though, chances are you're still keeping your message pretty broad.
Like EDDM, traditional mail also works best for local businesses that offer products or services that serve a relatively large audience. If you haven't built a large-enough mailing list but do want to personalize more than EDDM, you may consider purchasing a mailing list to broaden your reach.
Traditional direct mail usually costs around $1.50 each, so it's still an option for businesses that have a pretty small marketing budget.
Hyper-Personalized Mail
Is your business at a stage where you can invest a little more? Is your business in a competitive space that requires greater differentiation? Do you need a more engaging component to an integrated campaign that includes digital channels? Hyper-personalized mailers may be the best use of your marketing dollars.
Tailored to each unique prospect, automated, hyper-personalized mail direct mail is a surefire way to stand out from other mailers and increase your response rates. Hyper-personalized mail is far more than addressing a recipient by their name – It could mean using their social media profile picture, a picture of their house and including a unique code or url to access on your website.
Hyper-personalized mail also tends to be more interactive than traditional direct mail. You can more easily craft specific, resonant messaging to your prospects, whereas the other forms necessitate more blanketed messages that must appeal to a wider group.
A significant differentiator of hyper-personalized mail is the ability to track its success. Unlike EDDM and traditional mail, hyper-personalized campaigns are typically used in conjunction with software that allows you to track when recipients receive your mailer and indicate what actions they take. These tools allow you to analyze what is and isn't working with your campaigns so you can make more informed decisions and improve your future direct mail efforts.
While EDDM and traditional mail may work for certain B2C companies like the ones mentioned above, the most-suitable campaign is dependent on your competitive space, audience, and what your recipient will best respond to.
Which Direct Mail Campaign is Best For Your Prospects
There is no right answer when it comes to direct mail. The most effective campaign depends on your goals, audience and budget. EDDM and traditional mail may help you meet your objectives without a significant budget. If you have more lofty goals and the budget, you may need to invest in hyper-personalization.
As the digital space has become more and more cluttered, direct mail can play a significant role in your marketing campaigns. You simply need to choose the smartest investment to maximize your ROI.
Want to learn one of the best ways to personalize content and direct mail? Click below to learn how to combine personalized video and direct mail to engage your prospects.