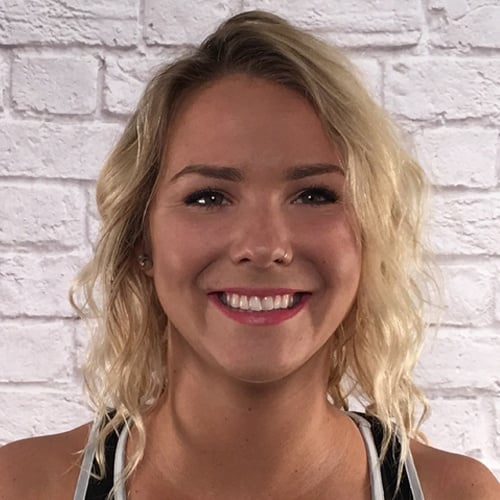 Fail: 6 Reasons Your Direct Mail Efforts Flopped
So you've read about how direct mail's made a big comeback and you figured you'd give it a try. Just like that, you were out several thousand dollars without much to show for it. The whole campaign was a giant fail. Surely, this modern direct mail is a sham.
Or..
Perhaps your approach and process were stuck in the past. Direct mail can be a powerful marketing tool, but you have to be strategic. If your campaign flopped, it may have been the cause of one or many of the following seven reasons:
1) You Didn't Follow Up
You can put the greatest direct mail piece out there but if you can't rely on the piece to sell your product or service for you. When your prospect is engaged with your mailer, your chances of connecting with them go up exponentially if you make an attempt within 3-5 minutes.
2) You Used an Overly General Message
When you think of direct mail of the past and how it was used – or any marketing of old – it commonly communicated one message to a mass audience. There seems to be logic in the idea of getting the most out of your budget by casting the widest net. That logic is flawed. Not only does your message need not be general – It can't be.
Consumers have revolted. In the information age – when personal data is readily available – your prospects expect a personalized message. Consumers connect with brands before they buy, and you can't connect with your prospects unless you're speaking to their personal pain points. If your mailers didn't touch on their emotions, how could you expect them to become curious about your offer and take the next action?
Make sure you tailor your message (and imagery) to the person which you're sending your mailers. What would they find valuable? How would you remedy their pain points? This should be a chance to start a conversation and show your interest in them.
Learn how hyper-personalized direct mail converts offline prospects to online customers:
3) Your Mailer Was Too Salesy
Most people associate direct mail with outbound marketing, rather than inbound. The prevailing thought was that you had to be salesy with direct mail. There was no hyper personalization to incorporate in a piece, anyway. You had to try and "sell" your prospects before they threw out the card.
This is 2018. It's not how smart marketers connect with their target audience. Now you must personalize your marketing to provide real value to your prospects. In fact, you can use direct mail as an educational tool. Consider leading the recipient to a landing page for an eGuide or video series. Mailers, if done right, are a great farming tool to support all of your channels.
This isn't to say that you can't be relatively more salesy in an effort to encourage a consultation. You simply need to know your prospects. If they're further along in the buyer's journey, this may be appropriate next step.
4) You Didn't Connect Prospect from Offline to Online
Did you provide a way for your recipient to connect with your brand online? If you aren't providing the next step or action, chances are you're losing that contact and stalling what could be a continuing conversation.
With modern direct mail, you want to invite your prospects online to continue their journey and guide them to the information they're looking for. Your prospects often want to know what's the logical next piece of content or resource. If you leave them on their own to figure it out, you risk them stalling.
The other key reason to integrate offline and online efforts is trackability. With personalized links or access codes, you can assess exactly who took the next steps you outlined for your prospects.
5) Your Timing Was Off
Did you take a shot in the dark and send out a mailer for no reason beyond wanting to drum up leads? If there was no logical reason to connect with a prospect, that chances of your mailer succeeding was minimal.
As we mentioned, the recipients on your mailing list are at different stages in the buyer's journey. Even when you segment your list into similar buyer personas with similar pain points, that doesn't mean they are all equally ready for the same piece of content.
Yet, because of printer minimums, you had to mail in big batches rather than when the time was right for each individual contact. With automated direct mail options, you should set up a system to send mailers based on your contacts' individual actions. That way, you'll always connect with your prospects at a logical time – when they're primed for the personal messaging you're communicating. Such an integrated and strategic approach is significantly more effective and will go a long way toward maximizing the return on your budget.
6) You Weren't Working With Scalable and Easy Tools
Speaking of process, many marketers think of direct mail and associate it with the big undertaking that it became. In the past, you had to work with a designer, a provider, a printer and your internal team – going back and forth until you were comfortable enough with the end product. The logistics of the project likely took up more time than ever imagined. All of that for one mailing job. Want to do it again? Start from scratch.
May we reintroduce you to 2018? Automation has streamlined the entire direct mail process. Rather than enlisting a designer and a printer, you can leverage solutions that allow you to choose from customizable templates, integrate the process with your existing workflows and print and send mailers based on the logical timing outlined above.
With such scalability and ease, you can spend more time focusing on testing, tracking and analysis.
7) You Weren't Tracking Your Metrics
Businesses that maintain a salesy mentality often have a skewed concept of what it means for a direct mail campaign to be effective. They may be quick to assume that their efforts aren't working if their phones aren't ringing off the hooks.
Direct mail doesn't close deals – salespeople do. If you intelligently tied your direct mail efforts to other online actions, you'll know how your leads are navigating their buyer's journey. This knowledge is the pillar of informed, effective sales follow up. If your sales team simply expects to get calls or requests from one touch, they're missing ripe opportunities.
Direct mail can unquestionably help you reach your goals, but it you have to use it correctly. There are many different tools and tactics you can try, but strategic direct mail is a piece that marketers tend to gloss over. Transform your marketing campaign and drive more engagement and eventual sales with tactical direct mail efforts.
Curious how much direct mail really costs? You might be surprised: