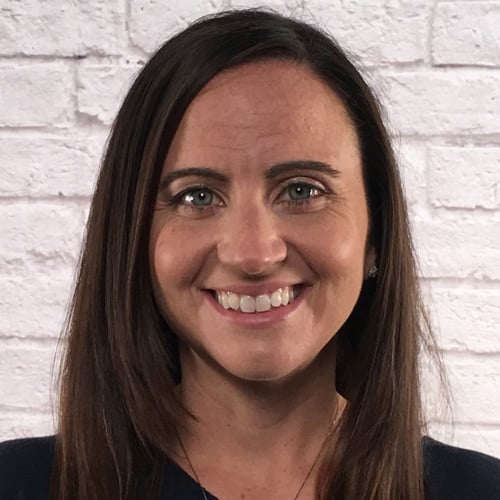 How Nonprofits Can Get the Most Out of Direct Mail
Outreach and fundraising is critical to the success of any nonprofit. The livelihood of your organizations depends on your ability to engage potential contributors. Though the focus of many organizations is online marketing, direct mail still stands out as an effective tactic.
No matter the goal of your outreach, you must be able to make personal connection with your target audience. How does direct mail compare to digital marketing in this regard? According to USPS, 67% of Americans consider physical mail more personal than the internet.
Despite its stigma of being outdated, direct mail can't be overlooked. Chances are, you have an opportunity to optimize your current marketing efforts and be more strategic with the use of a smart direct mail campaign. What does a smart nonprofit direct mail campaign look like?
Identify Your Audience
First and foremost, you have to define your target audience. Whenever you're putting together a campaign, you need to identify your goals and align them with your recipients. Are you trying to connect to donors, event attendees, new members or volunteers?
Defining your audience is the first step toward crafting your message. You can't hope to send a blanket message and mailer to your entire database and expect to get real results. You need to be strategic with your messaging. If you're looking for donors, your message should be far different than that toward volunteers you hope to recruit for an upcoming event.
Make sure your messaging and imagery speaks to your audience and resonates with them on an emotional level. If you're looking to raise money, you need imagery that will truly move them. You don't need us to tell you the difficulty of spurring someone to part with their hard-earned money. Even with the same objective, your target may differ in age, gender skew, geography and preferences. All of these factors dictate the appropriate message in your campaign.


Learn how hyper-personalized direct mail converts offline prospects to online customers:
Segment Your Lists
Many nonprofits have large lists comprised of donors, volunteers, past event attendees and much more. Despite the diversity of contacts, many organizations fail to segment them in to like groups of contacts. Segmentation is a mission-critical process that awards you the ability to intelligently strategize your campaigns. It's also the key to personalizing your mailers – essential in marketing and fundraising.
Segmented campaigns are most effective because the messaging you craft speaks directly to each unique segment and feels much more personal. Though there are times when it's appropriate to send a newsletter to your entire contact lists, the vast majority of your marketing success stems from quality segmentation.
Chances are you have some sort of note system with which you've documented if a contact is a donor, volunteer or event attendee. Keep your lists organized and updated to ensure your contact segments are accurate.


Appeal to Emotions
As we've touched on, direct mail is a tactic that affords the great opportunity to take advantage of appealing to emotions. Refer back to your audience and goals. Is the goal of your direct mail campaign to raise money for an animal shelter? Think of the powerful ASPCA commercial that use powerful images of animals. Such a direct mail campaign should do the same.
When it comes to messaging, you need to craft a story. Storytelling and narratives are typically more powerful than statistics. Of course, there are different emotions you can appeal to, from sorrow or anger to happiness or excitement. Whichever you choose use copy to convey such emotion.
The most powerful conveyance of emotion comes from a thoughtful combination of copy and imagery. Think about what will stand out and stop someone as they are sifting through their mail.
e
Hyper-Personalize
Whether you're sending direct mail to past or potential donors, it's important to keep in mind that if it weren't for these generous donors, your organization might not exist. Chances are, you address your letters and correspondence to your individual recipients. Rather than writing "Dear donor," you address them by name. Taking that personalization to the next level will do the same for your results.
Sending your contacts hyper-personalized direct mail will make them feel special. You could add the touching element of personalized video, sending recipients to a landing page with a video created "just" for them. When sending thank you mailers to donors, you could use a picture of the recipient taken at an event. Did the donor give money to help a child obtain an education? You could use an image of the child they helped.
The possibilities are endless. With an creative and open mind – and your strategy and goals as your goal – you can create a mailer that helps you build a strong(er) relationship.


Integrate With Online Efforts
One of the best ways to maximize the effectiveness of your direct mail campaign is to integrate it with your online efforts. If you're running Facebook ads, you can create a custom audience with the list of prospective donors to whom you're sending outreach. Drive mailer recipients online with the benefit of eye-opening information or content such as an infographic or the aforementioned personalized video.
Also consider adding links within your video or calls-to-action to lead your prospect to your website where they can read more information on your organization and learn more about you and your cause. Leading your mail recipients to your site will also give them the opportunity to make a direct donation if they're inspired at that moment.
Equally smart is following up to direct mail with an email campaign. You might send an initial mailer for a fundraiser, and follow up with a workflow of emails throughout the fundraiser to encourage donation.
Are You Getting the Most Out of Your Direct Mail?
Direct mail is a no brainer for nonprofits, but your success comes down to how you strategize and position these efforts within your outreach and fundraising. These tips can strengthen and optimize your fundraising efforts and outreach to continue your growth or jumpstart your nonprofit organization.
Learn how to combe direct mail and personalized video to leave a lasting impression on your donors. Click below to download our eGuide.