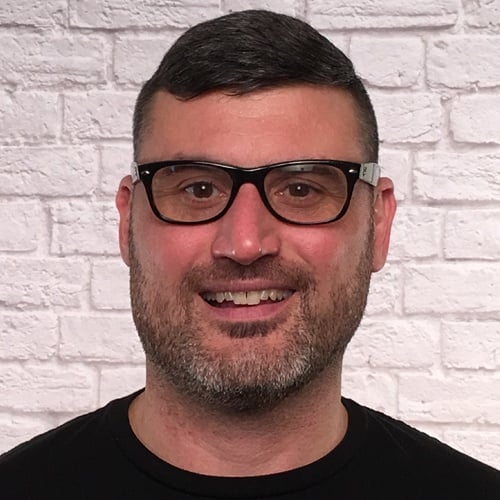 Why Direct Mail Should Be Part of Marketing Agencies' Arsenal
In an effort to garner the best results for their clients, marketing agencies continuously pitch new ideas and tactics. Whether in the name of brand awareness, lead generation or sales enablement, clients want a return on their marketing investment. Are you recommending one of the best channels for prospect engagement and ROI?
Just as in-house marketers reflexively turn to digital channels, marketing agencies tend to pitch web tactics as their first and last recommendations. Your clients are often coming to you for out-of-the-box ideas that will help them achieve their goals. Without keeping direct mail in your arsenal, you're limiting your scope of effective recommendations.
In a digital-first era of marketing, direct mail is a great tactic to shake things up. More importantly, it's become one of the most results-driven tools. Why has direct mail become such a valuable tactic? Why should you begin introducing direct mail to your clients?


Campaigns Have Been Same Old, Same Old
If your clients' campaigns have consistently delivered unmatched results, you may have little reason to adjust your efforts. How many clients truly have no room for growth, though?
Entertaining different channels offers you the ability to tap into new areas you haven't been able to before. There may be potential leads who you haven't reached in the cluttered digital space, and a client's brand may stick out in a completely untapped channel. Especially as a supplement to digital marketing efforts, direct mail is a great way to widen your scope.
If you're coming to your clients with the same-old tactics and tools, you're simply doing them a disservice. Though they may not green-light an innovative idea, your creative recommendations are a big reason why they work with you. By pitching direct mail as a new venture, you're providing fresh ways to help clients reach their goals.
Learn how hyper-personalized direct mail converts offline prospects to online customers:
Direct Mail Has Transformed
Truthfully, your clients might have dabbled in direct mail in the past, but direct mail has changed significantly. Just as you'd present any other idea to a client, you need to prove the direction you're suggesting will be worth their budget. Thus, it's critical that you first educate clients on the modern direct mail, how they'll optimize their campaigns and how it will integrate with their current software.
Agencies and clients may remember the direct mail process as one that includes working with a printer, sending out mailers in bulk, and planning when to send them. Let us introduce automated direct mail – a tactic of technology.
Clients can now choose to send a single mailer based on automated triggers. It can be done without working with a printer, it integrates with some of the most popular CRM and marketing software, and its effectiveness is trackable.
Most importantly, direct mail has become so effective because you can hyper-personalize your message. It's no longer a large batch you send out with a blanket statement. You can tailor each piece to specific prospects and including their logo, social media image and Google map view in your design. You're able to go above-and-beyond simply addressing each recipient by their name.
The Oversaturation of Email
Based on its relative cost and ease, email has replaced direct mail – But no digital channel is more difficult to capture a prospect's attention than email. Not that your clients shouldn't invest some resources in email – especially nurturing campaigns – but prospects' inbox are flooded with emails. It's a key reason why email's average response rate is a paltry 0.12%.
Conversely, targeted direct mail has earned a 4.4% response rate. When you're developing an email workflow, you should consider incorporating direct mail to take advantage of a much less-saturated channel. Perhaps you'd reap stronger results by following up with a prospect with a direct mail piece instead of yet another email.
Paid Media is Both Competitive and Increasingly Expensive
Whether PPC or Facebook Ads, putting marketing dollars toward paid efforts is becoming increasingly expensive. With the final nail in the coffin on organic reach on Facebook, more and more companies are forced to use paid social to reach their target audience. As with email, this doesn't mean you should completely abandon social channels. You simply need to understand how its value is declining due to its growing competitiveness.
In fact, direct mail can be tied to social media campaigns. You can send out a mailer to someone and retarget them on social, creating a Facebook campaign targeting recipients of your clients' direct mail pieces. The initial reach of the direct mail campaign and initial brand awareness will increase the likelihood that a Facebook ad will engage a prospect.
Direct Mail Can Be an Inbound Tactic
Many inbound marketing agencies view direct mail as a completely outbound tactic. No matter the marketing tool, what makes it inbound or outbound depends on how you use it. Direct mail doesn't have to be a form of outbound outreach. In fact, direct mail is an excellent way to provide educational resources and information to clients' prospects or leads.
If you've developed an eBook, video series, or checklist for your client, you can promote the educational offer and encourage prospects to download or access the content online. Whether a top-of-the-funnel effort or a component of a drip campaign, educational direct mail can be a powerful inbound tactic.
Is Your Marketing Agency Taking Advantage of Direct Mail?
Even if direct mail sounds like a no brainer, any new idea can come with pushback from your clients. Especially for a tactic like direct mail, you must educate your clients on its transformation and how modern direct mail can integrate with digital efforts and help them reach their goals.
There are many different tools and tactics you can pitch your clients, but direct mail is a piece that agencies don't think of automatically. If every marketer thinks that way though, it means there is less competition and more opportunity in this space, and the data bears that out.
Direct mail has the potential to transform a marketing campaign and drive more engagement and sales. The question is: are you proposing it to your results-hungry clients?
Curious what your cost per lead would be with direct mail? Check out our interactive calculator to find out!