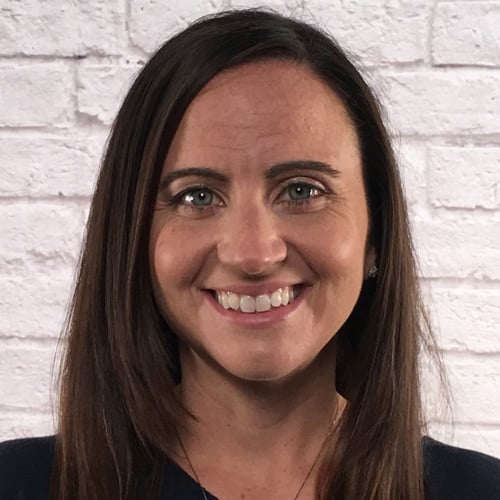 Supercharge Your Account-Based Marketing with Direct Mail
As a marketer, you're constantly looking for new and innovative ways to bolster your lead generation efforts. And you should be looking to help your sales team turn more of those leads into new business, too.
Over the past couple of years, account-based marketing has become increasingly popular. With a laser focus on specific target audiences, ABM (as it's also known) has helped many marketers increase their leads and close more business. What is account-based marketing, exactly?
Learn how hyper-personalized direct mail converts offline prospects to online customers:
Download your copy of Human to Human Personalization At Scale
ABM is aptly named for its supreme concentration on specific accounts or prospects. It professes treating prospects as markets of one. And it touts personalized campaigns designed to engage each individual account as the unique prospect it is.
You may be interested in learning more about ABM to determine if it's the right strategy for your business. You may have been using the strategy for some time, but are looking for new ways to maximize your efforts. Either way, there are many angles you can take to find success with account-based marketing, and direct mail is one of them.
Hyper-Personalization is Key
Rather than casting a wide net to everyone that might be within your target audience, account-based marketing is all about targeting specific, key accounts. With a smaller pool of prospects, you can focus on personalizing your marketing efforts. And personalization has helped nearly every marketer become incredibly more effective.
Just look at these numbers:
Personalization in direct mail has been equally, if not more fruitful, than these numbers indicate. Many marketers still believe that direct mail is a dated tool – one that they also can't personalize. But the reality is direct mail has a response rate over 36-times greater than email. And it offers the same strong return on investment as social media: between 15 and 17%.
Personalized direct mail is a great way to stand out, and aligns perfectly with the tenets of ABM.
Don't Use Email Alone
Speaking of email, we know it can be a great tool for personalizing your outreach to prospects. But as the data shows, it's not nearly as effective as other channels.
That doesn't mean you should abandon email altogether, however. You just need to focus on ways that you can leverage email to be effective within your overall ABM strategy. Supplement your email workflow efforts with direct mail to create a full-pronged approach to your messaging.
Considering how cluttered most people's email inboxes are, sending your most important prospects direct mail is almost a necessity.
Get Creative with Your ABM
When you send direct mail – as part of your ABM strategy or otherwise – you need to get creative to stand out.
What's great about ABM is that it keeps you focused on a smaller pool of prospects. It allows you to really dial in on the specific needs and goals of the account you're targeting. And that means you can get even more creative and specific with your messaging to engage your prospects.
Rather than approaching hundreds of potential leads within your target market, you can brainstorm specific ways to speak to your individual prospect. What would really capture their attention? What would stick out in their minds?
Why waste your marketing dollars on a bland letter or postcard? Get creative with your messaging and design. Here are just a handful of our favorite examples.
Additionally, your direct mail should direct your prospect to a landing page with a video, where you speak directly to the pain points of that person and their business. You could call out specific issues they may be dealing and speak to possible solutions.
The Power of Direct Mail to Target Executives
Whatever your inbox looks like, imagine the number of emails business executives get each day. If the average email response rate is 0.12%, how much more miniscule do you think that figure must be for executives? And could you imagine how many salesly messages they get? They simply don't have the time to get through every single email they receive. It's why many execs actually have their secretaries read and filter their emails for them.
Direct mail, however, allows you to reach a company's executive with much more certainty. They are far more likely to see a physical piece of mail that's directly addressed to them. And if your message is relevant (it certainly should be), you're far more likely to engage them, too.
Nurture Leads and Customers Alike
Direct mail is a very effective tool to nurture both newly closed deals and existing clients. It's easy to forget that the greatest return on our marketing investment is often on the leads we've already converted into customers. According to Marketing Metrics, the chance of converting your existing clients ranges from 60-70%, compared to just a 5-20% chance of converting new prospects.
Especially when you're dialed into an ABM strategy, you can lose sight of what happens with leads after you close them. But nurturing your clients will help you retain them as continued partners, and indirectly encourage them to refer you new business opportunities.
Use your strategy of super-targeted content to keep your business top-of-mind – whether your strategy is to upsell or simply provide educational resources that keep your clients informed.
Analyze Your Efforts
Just like any of other marketing campaign or strategy, account-based marketing is most effective when you track your efforts and discover opportunities for improvement. And that includes your direct mail efforts.
You need to weave your direct mail into your digital approach. It allows you to track the effectiveness of your direct mail campaigns. If you know what's resonating with your prospects (and what's not), you'll be able to cater your direct mail to effective messaging and capitalize on your opportunities.
Whether you're leveraging account-based marketing or broader campaigns, you'll only maximize the return on your marketing investment if you analyze your data and adapt accordingly. Never "set it and forget it."
Make the Most of Your Account-Based Marketing Efforts
With any new approach you want to find ways to set yourself apart and build a solid foundation and strategy.
ABM is all about hyper-personalization and standing out from your competition. In an oversaturated digital market, it's imperative that you find ways to deliver that personalized message in the most effective ways possible.
Don't run the risk of losing an opportunity by sticking with channels that are difficult to capture someone's attention and incite responses. Direct mail can bolster your ABM strategy and help you get your message to the right people. It's simply time you put it to good use.
You should already know the power of video marketing, but do you know how much more successful it can be if you are speaking directly to your audience? Read The All-Encompassing Guide to Crushing Personalized Video to take your marketing to the next level. Just click the button below to download your copy.