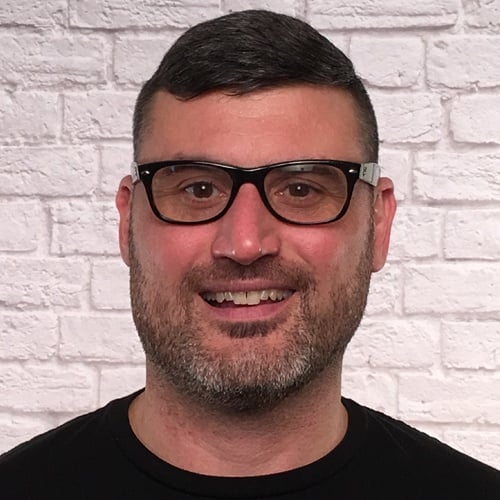 5 Surprising Benefits of Direct Mail Marketing in E-Commerce
Marketing | Offline Marketing | Online Marketing | lead nurturing
One of the most innovative marketing trends in e-commerce is the adoption of remarketing. Also known as retargeting, remarketing is a method of flagging and tracking your website visitors in order to show them relevant ads after they've left for other sites. Technically speaking, your web page is embedded with code that marks your visitors' IP addresses with a browser cookie. When your visitors browse to other sites, your retargeting provider will display your ad to that same prospect.
One of the most common examples of remarketing is when you visit an Amazon product page, navigate elsewhere and later see an ad for that exact same product on Facebook, for example.
Though remarketing is commonly associated with targeting prospects on the internet, the philosophy applies to the use of any channel. In fact, direct mail is an out-of-the-box approach to remarketing that has the potential to have a sizable impact on consumer engagement and site conversions – Yes, even in e-commerce.
Why is direct mail a potentially-perfect fit for a retargeting campaign? How will it help you drive sales on your e-commerce site?
1) Avoid Intense Digital Competition
In today's cluttered digital landscape, consumers are overwhelmed and often bombarded with brands competing for their attention. Whether paid search results, sponsored social posts, banner ads or emails, consumers have learned to tune out the majority of messages.
As nearly ever marketer put most or all of their budgets into digital efforts, the screen-based world became a fiercely-competitive environment. Offline marketing, meanwhile, became far less noisy, especially in direct mail. In fact, according to the US Postal Service, the USPS has handled 50 billion fewer pieces of mail in 2016 than it did in 2008, a 25% decrease. Importantly, half of their deliveries are considered marketing mail.
Whereas hundreds or thousands of competitors battle for the same prospects online, direct mail gives you a much stronger chance of standing out. Many companies simply stopped considering engaging their customers through their mailbox. Most e-commerce businesses have never even thought about such a tactic.
2) Drive Engagement Through Personalization
The Data and Marketing Association reports that targeting customers on a 1:1 level increases your response rates by 50% or more. Yes, your message has a better chance of standing out through direct mail, but your ability to personalize that message takes your potential to a whole new level.
Direct mail is an opportunity to create a direct and tangible relationship with consumers. Holding a physical piece of content in your hands can seem personal in and of itself. Add the ability to provide customized URLs and landing pages and offers, and you can get very localized, granular and specific with your marketing. increasing your chance for success and purchase online.
All things considered, it's no surprise that the Data and Marketing Association also report that the average direct mail household response rate is 5.1% – far greater than the 0.7% average click-through rate for retargeted ads, and destroying the 0.07% average click-through rate for standard display ads.
---
Learn how to effectively personalize your video strategy at scale through our Guide to Crushing Personalized Video.
---
3) Build More Trust
In a competitive e-commerce landscape, building trust and loyalty are critical to the success of your business and your marketing programs. Direct mail has a distinct emotional effect that helps in that regard. Consumers are naturally more trusting of your business through direct mail because they value objects they can touch.
Research conducted by Royal Mail MarketReach explains that "giving, receiving and handling tangible objects remain deep and intuitive parts of the human experience." 60% of its surveyed consumers said that direct mail made a more lasting mental impression on them, making it easier to recall in the future. Another 57% of respondents noted that postcard marketing makes them feel more valued and creates a more authentic relationship.
4)

Increase the

Quality

of your Website Traffic
Driving direct mail recipients back to your website requires them to manually type in your website url meaning. This may be a hurdle for the sheer "effort" a prospect has to give compared to simply clicking a link. Yet, by having prospects enter personalized URLS, it's unique opportunity to strategically track the success of your direct mail pieces.
According to the Direct Marketing Association, 78% of consumers either visit a company's website or perform an online search after they've received direct mail from a brand they like. When they visit your site, it's very unlikely that they'd bounce to another site without truly considering your content. Any prospect who's willing to take the step of typing your personalized URL is a quality lead.
5) Increase the Shelf Life of your Offer
How many emails do you receive a day? How many of them are product promotions, specials or coupons? Consumers are offered e-commerce deals as often as they brush their teeth. If you're sending one of those offers online, there's a great chance it will get lost in the shuffle.
By using direct mail to promote your coupons or offers, you not only increase the likelihood that your offer is seen, but as a physical piece, it has a much higher chance of sticking around someone's home long enough that they actually put it to use. In fact, 64.1% of e-commerce shoppers indicated that receiving an ad or coupon in their mailbox led them to take action in the last year.
Research from Market Track also found that 83% of shoppers have made an unplanned purchase based on a promotion or coupon. It specifically touted direct mail for its ability to get promotions and coupons into your prospects' hands.
Is it Time to Maximize Your Remarketing Efforts?
Even in e-commerce, sticking strictly to online marketing can be a recipe for mediocrity. In order to make the most of your marketing budget, you need to stand out from the competition and strategically craft messages that will engage your individual prospects.
Rather than copying the mass-messaging, digital-centric marketing efforts of your competitors, start thinking outside of the box and get into your prospects' mailboxes. A personalized direct mail remarketing campaign can help you drive better traffic to your site, sell more products and build a more loyal customer base.
Want to learn more out-of-the-box marketing strategies? Learn how to effectively nurture, close and retain customers with personalized video. Click below to download our guide.