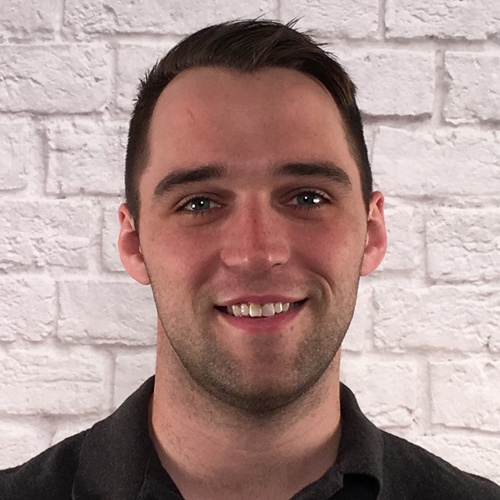 PPC vs. Direct Mail: Comparing the Cost, Quality and Value
Marketing | Sales | Offline Marketing | Online Marketing | Direct Mail
In the digital age, PPC may represent what direct mail was in the age of traditional marketing: the flagship tactic of its time. At least, that's how some marketers perceive them. Both accessible to marketers with smaller budgets, PPC and direct mail campaigns are commonly tracked by their response rate, though their results can be measured in a variety of other ways.
If you can only choose one tactic, which approach would make the most sense for your business? Is the no brainer Google Adwords or direct mail?
In this post, we'll outline what kind of budget you need to get started with PPC and direct mail, how much time you'll spend managing each, their competitive landscapes, and the quality of leads you should generate.
What You Should Know About PPC
As the name suggests, Pay-Per-Click ensures that marketers only spend their budget for prospects who click on their ads. The most commonly used types of advertisements are:
Search ads

– sponsored results shown on search pages

Display ads

– text and banner ads shown across millions of website and apps

Video ads

– commercial-like ads shown on before YouTube videos play
Google Adwords can be set up to target any audience segment in any location. You can even drill down to a specific zip code. Though not quite as granular as direct mail, PPC can still be highly targeted. What's often a challenge for marketers is creating an effective PPC ad with the constraint of a three-line text limit and select sizing options. Of course, many copywriters are up for the challenge.
The price you'll pay for each click can range from a few cents to several dollars per click. From a high level, your exact costs will depend on your industry and the type of program you use. That price depends on an auction process that pits you against other advertising seeking the same audience (keyword). You set the maximum amount your willing to bid for a click, and Google uses a model to calculate your ad position and ultimate cost-per-click (CPC).
Of course, there are many components that go into that cost calculation. Below are some of the most important:
Quality Score
This is Google's rating of the quality and relevance of your keywords and PPC ads. Your Quality Score depends on your click-through rate (CTR), the relevance of each keyword to its ad group, your landing page quality and relevance, and your historical performance. Your Quality Score is multiplied by your maximum bid to determine your ad rank in the auction process.
Click-Through Rate (CTR)
CTR is simply a measure of the percentage of ad viewers who click on your ad. It's indicative of the relevance of your ad and directly impacts your Quality Score. The more engaging and relevant your ad text and design, the more likely a prospect will click.
Ad Rank/Position
Your ad rank is a function of your Quality Score and Maximum CPC Bid. The two variables are multiplied to calculate your actual ad position, which affects your CTR.
Additional Factors
Seasonality often affects the cost of a click. If you are promoting snowboards, the competition for related keyboards will be much different in the summer and winter, which drives the cost of that ad. Your CPC can also increase drastically if new competitors enter your keyword market for the holidays. If your competition sets higher bid maximums, your ads likely won't be shown in prominent places and get many clicks.
---
Learn how to get started automating direct mail efforts and drive more traffic to your online content.
---
What You Should Know About Direct Mail
For all of the ways the internet's transformed how we communicate with each other – including our prospects and customers – one of the least obvious is how direct mail has distinguished itself. While many marketers are sticking exclusively to digital channels, direct mail has become a tactic to better capture the attention of your audience.
While there are plenty of restrictions in PPC ad attributes, direct mail offers much more creative freedom. Mailers often come in the form of letter packages, postcards, and brochure-like mailers in a variety of sizes. However, many marketers have gotten especially creative with what they've sent their prospects. It's important to note than direct mail campaigns should typically include tracking and a follow up strategy.
Direct mail's most important attribute is how it allows you to personalize your message to every unique recipient. Good thing too: 59% of customers report that personalization influences their shopping decisions and 77% of consumers have chosen, recommended or paid a premium for brands that provided a personalized service or experience. With Enthusem, you can use a prospect's photo or company logo on the actual mailer to help them visualize what using your product would be like. How often do you throw away a picture of yourself?
From a cost and quantity standpoint, printing in bulk enables you to realize significant discounts on unit costs, but there aren't necessarily minimum quantity requirements. Per-unit pricing ranges from $0.60 to $1.00 depending on the format, and factors that impact your per-unit cost include:
Complexity of the design

Quality of materials

Level of personalization

Quantity of pieces sent
Unlike PPC, direct mail campaigns require your investment upfront, paying the design, print and mailing costs before your mailers reach your prospects. Although products like Enthusem allow you to pay all aspects of a direct mail campaign together and at a lower rate without having to ship in bulk to get a lower cost. Rather than paying after a prospect has engaged, direct mail requires you to wait on prospects to respond. The benefit of this cost model is that your per-unit cost is fixed.
How PPC and Direct Mail Compare
Though both direct response tactics – allowing you to track, test and analyze different components of your assets – PPC and direct mail have been approach with different timeframes. You can decide to run a PPC campaign over breakfast and have it running by lunch (though we recommend taking a little more time to think over every detail). With old school traditional direct mail it might have taken you way over 24 hours, but there are options such as Enthusem that allow you to also be able to quickly setup a campaign and have it scheduled to send out as quickly as next business day.
Another key difference is your target audience. PPC targets prospects who like have no experience with your business. Based only on search and demographic parameters, there's no way to truly pre-qualify your prospects. When done right, direct mail reaches individuals you've already identified as qualified prospects. Recipients have likely already shown interest in your product or service.
Additionally, the return on investment of these campaigns can be misleading. By the end of a PPC campaign, you'll know the per-ad cost of your efforts. Yet, not all prospects who click your ad will become leads. Many prospects will leave your landing page without taking action. Don't be surprised if your conversion from click to lead is as low as 5-10%. If you bid a maximum of $2/click and set a $20 daily limit, you'd generate 10 clicks a day and one lead. If you're measuring your return on leads generated, that lead cost you $20.
Which Tactic is Best for Your Business?
It all comes down to your budget. PPC can be an investment, but you do have the flexibility of choosing your budget. With direct mail, it's cost effective and with a product like Enthusem you don't have to worry about having an in house designer or printer to work with. But if you're trying to coordinate the old school way, doing direct mail on your own it could be a more time intensive and expensive journey.
You may skew toward one tactic over the other, but the best strategy is often the one that combines the benefits of each. Many savvy marketers send a mailer to a prospect and then retarget online around the time the mailers will arrive or even after a prospect responds to a direct mail piece. There are many great ways to integrate PPC and direct mail. Just think critically about how you can strategically use them to your advantages.
Learn how to get started automating direct mail efforts and drive more traffic to your online content. Click below to download A Beginners Guide To Starting Automated Direct Mail.