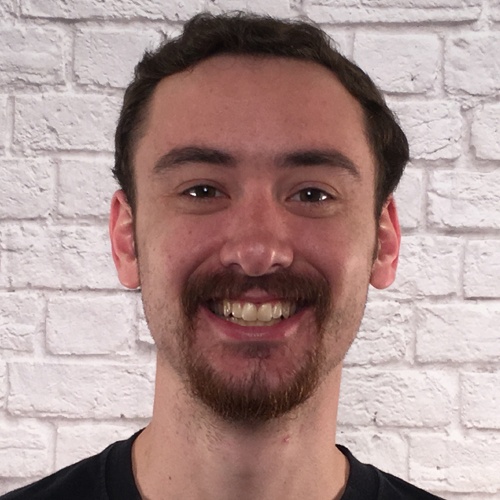 How Hyper-Personalized Outreach is Revolutionizing Email Marketing
Marketing | Marketing Automation | Sales | Peronalization | Personalization at Scale | Online Marketing
Are you struggling to reach new clients through traditional email outreach? These days, it can be nearly impossible to make your message stand out in inboxes that are constantly flooded with promotions and advertisements. With the influx of email marketing and advancing spam filters, ensuring that your messages will be delivered and read is no easy task.
The effectiveness of email marketing is on a slow decline but it's far from dead — innovative outreach can revive the practice and successfully tie it into your larger personalized marketing strategies.
The Future of Email Outreach
Leading marketers and sales professionals alike are quickly realizing that only modernized, unique, and highly targeted email outreach will grab the reader. One of the best ways to make your emails stand out in the crowd is through the hyper-personalization of your messaging. By drawing on rich information about your prospect, your otherwise static email outreach is able to fold into your larger conversational marketing strategy, rather than being perceived as completely cold outreach. According to a recent study by Experian, personalized emails deliver 6 times higher transaction rates. And, while most companies are currently using name tokens as their form of personalization in marketing emails, recipients are able to see through this tactic and are left feeling like they are just a number to a corporation. By leveling up your personalization — tapping into your customer's pain points and unique personality — your company will be able to reach prospects via email like never before, providing a truly human experience for the recipient. One notable way to do so is by adding hyper-personalized images; in fact, recipients are able to recall 65% of visual content three days later, making the addition of attention-grabbing images essential. Images can explain complex concepts more quickly than words, and images that are personalized to the consumer are exponentially more effective. While there is a risk in filling your emails with images, since some spam blockers are especially sensitive to image-heavy messages, as long as you are cognizant of the text-to-image balance, dynamic imagery should not affect the deliverability of your email campaigns.
---
Learn how to get started automating direct mail efforts and drive more traffic to your online content.
---
Dynamic imagery may sound like a daunting topic to learn, but at heart, it simply requires you to understand the intersection of the data you have available with the data the recipient cares about. This can include anything from a company logo to professional headshot or even a social media profile picture. To see some examples of what this sort of hyper-personalization could look like, click here for some design inspiration. By using dynamic imagery in your emails, you will be able to quickly grab a prospect's attention, driving more content back to your website and increasing conversion rates with ease.
Marketing Automation for the New Consumer
Half of businesses use email automation, and 78% of consumers feel inundated by email content. In this age of flooded inboxes, personalized marketing is key to staying ahead of the competition, but adding dynamic images to your emails doesn't have to be a chore with Enthusem's hyper-personalization and automation. With our software, you can personalize all email marketing in an extremely scalable and effective way and even automate it to dovetail with your offline direct mail campaigns. For more information on how this technology can work for you, feel free to schedule a call here.
Want to learn how direct mail can also help you generate more leads for your agency? Click below to download our informative eGuide.