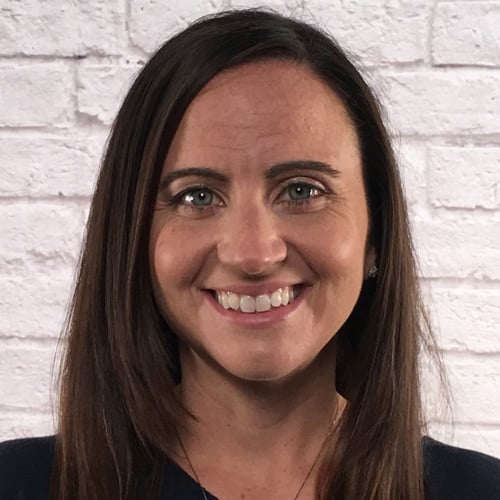 How to Drive Customer Engagement with Conversational Marketing
Marketing | Peronalization | Offline Marketing | Online Marketing | Direct Mail | lead nurturing
For some time now, many of the most distinguished and successful brands have adapted to a new age of marketing. Companies like Nike and American Express – with some the biggest marketing budgets for grand TV commercials, massive online advertising and prominent sponsorships – started investing resources in conversational marketing.
A feedback-oriented approach to consumer engagement, conversational marketing is a methodology that puts customers and prospects first, communicating with them on a one-to-one basis. It champions their unique needs and desires above all else and incorporates their feedback into your marketing efforts. While conversational marketing drives revenue (as any marketing strategy must), it does so through a genuinely engaging customers and fostering their loyalty over time. The growth and long-term value is a natural byproduct.
From a high-level, Nike's invested in applications that provide exercise tracking, advice and online communities centered around fitness. American Express built its own community for business owners. OPEN Forum provides best practices, resources and networking channels to its thousands of entrepreneurs. It's become the most fruitful lead generator for American Express business cards.
Conversational marketing has proven its effectiveness for small businesses too. Skinology, an Orlando-based medical spa, began leveraging data it collected from a conversational smartphone app to generate more business. Less than 100 days after implementing conversational marketing into its multi-channel approach, the practice increased its revenue by 15%.
Whether through social media, direct mail or personalized video, you can adopt a conversational marketing approach to connect with your prospects and promote sustained growth.
As with any marketing effort, your strategy is essential to your success. Before you start the proverbial conversation, you need to define your goals and KPIs before devising your plan of action. Those decisions will create your framework with which to execute your efforts.
What can help you develop a successful conversational marketing plan?
---
Learn how to effectively personalize your video strategy at scale through our Guide to Crushing Personalized Video.
---
Use Data to Enrich Your Campaigns
As Forbes points out, "For too long, customer service has been relegated to a formulaic question-and-answer scenario that rarely leaves the customer satisfied and often doesn't solve the problem at hand."
With enriched data, you can tailor messages to prospects based on specific information about their companies (firmographics) and the specific tools they use (technographics).
Firmographics are to entire companies what demographics are to individuals. They're a useful set of information for B2B markets that help you segment your targets based on organizational attributes.
Technographics identify and analyze the software a company uses. From productivity and project management tools to marketing automation and CRM platforms, technographics help you uncover a prospect's techn usage patterns and its approach to information and communication. You might learn that a business prioritizes a platform's ease of use over its volume of features. You might also gain an understanding of their go-to-market strategy.
If you discover a lead and don't know which company they work for, you can use their IP address to help you figure it out.
Personalized Your Content to Individual Prospects
One of the most basic ways to cater your conversational marketing is to leverage the data you have on a prospect to start a personalized conversation. For example, if a prospect browses to your pricing page, a chat box could pop up that says "Hi there. Let me know if you have any questions about our pricing."
Whether a live chat agent or chatbot, the conversation needs to be as personalized as possible. If that prospect has already downloaded an offer and you know their first name, it should say "Hi Peter," provided his first name is Peter... If you know his company name, you might say, "Hi Peter. Let me know if you have any questions about our pricing. Perhaps I can help you decide which is the right plan for Initech."
Conversational marketing isn't limited to digital tactics either. A personalized direct mail could follow up on the above conversation and provide a link to a personalized landing page that includes a video discussing common questions that persona's like Peter often have at that stage of their buyer's journey.
You might also run a retargeting campaign that targets prospects who visited your pricing page and had a conversation through the chat. You could run an ad that says, "Peter, how do you know our platform is the right fit for Initech?" All you need to run such a personalized campaign are your prospects' names and companies.
Chatbots Can be Everyone's Best Friend
60% of online purchases take place during the evening or weekend, the same time most companies have limited support teams. Around-the-clock support (without the wage expenses) helps you convert your best leads, no matter the time or day.
Chatbots can even help your support staff. iAdvize research shows that 20% of all customer conversations can be fully automated. Only half of those conversations would eventually require a human agent to "intervene."
Chatbots have the ability to collect key information about customers and qualify their queries. Combining chatbots with a human customer support team will help you:
Address many questions and issues immediately

Prioritize more complex requests for your staff

Streamline the request process

Provide a better prospect/customer experience
Beyond chatbots, you should ensure that your website and marketing efforts are optimized for conversational and personalized interactions. From welcome messages that target unique website visitors to re-engagement campaigns that speak directly to the specifics of your prospect, you can use conversation to spark new or greater interest.
Use Conversation to Gain Feedback
Conversational marketing, by its nature, is a back-and-forth endeavor. Asking key questions and getting feedback from your prospects and customers is key to learning how to cater your efforts. At the very least, you should store and mine the data you collect from conversations.
Feedback is always valuable, whether it teaches you about customers' frustrations, likes or dislikes. It's this information that empowers you to improve your marketing, branding and customer service.
Start Increasing Your Engagement and ROI
Now more than ever, our digital world requires personalization to effectively engage prospects and customers. Finding your company's perfect blend of digital, automation and personalization can help you maximize your ROI. It's what compelled the Nikes and American Expresses of the world to adopt conversational marketing, and it's had the same impact for small businesses like Skinology.
Personalized, conversational marketing is the way of the future, and your long-term success largely depends on how quickly you can implement it effectively. Whether using outbound or inbound tactics, start approaching your marketing as personal conversations with your individual prospects. They'll feel the difference.
Modern marketers are increasingly using personalized video to effectively nurture, close and retain customers. Click below to download The All-Encompassing Guide To Crushing Personalized Video.