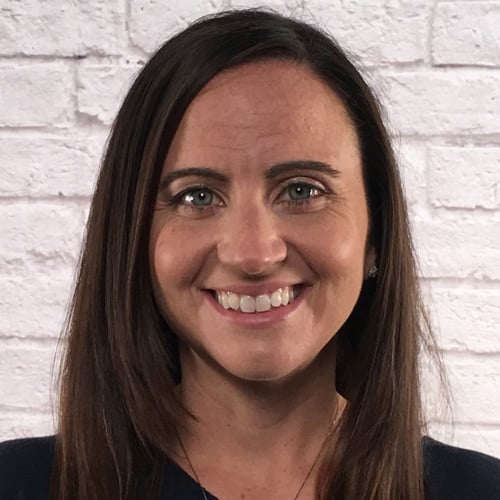 How to Use Strategic Partnerships to Grow Your Marketing Agency
News | Marketing | Sales | Integrations | Offline Marketing | Online Marketing | Direct Mail
In what can be a volatile business, generating new leads and sales is a great concern for many marketing agencies. Many of these firms stick to the same tactics without exploring different, potentially lucrative channels. It's important to put resources into a number of different channels where future clients may be uncovered. An oft-untapped growth driver is strategic partnership with other agencies and technology partners.
Marketing and technology companies don't all seek to provide the same services. Agencies might fixate on digital, B2C, design, PPC, ecommerce, SEO, events and on and on. Technology partners might focus on sales tracking, analytics, prospect relationships, application integration and more. There are many other businesses that offer a service that you do not but that difference can be an advantage.
Partner with those who can complete your "portfolio of marketing services," especially if you provide a spectacular service that they do not. Clients might approach another agency with a project that requires the support of a firm that focuses on your area of expertise. Establishing a partnership with such an agency opens you up to new sales opportunities and it opens their business up to more leads from you.
Are you doing everything you can to maximize the value of these strategic relationships? In this article, we'll outline the strategic approach and steps to building lasting and valuable relationships with other agencies.

Build Your Network
Sometimes, it really is as simple as the age-old maxim: "It's all about who you know." How do you get to know more agencies? Use the following mediums to increase your reach and pool of peers with whom you interact. You'll be surprised how easy it is. Just a few fortuitous connections can make a huge difference for your agency.
Social Media –

Your LinkedIn presence is naturally your top priority. Join LinkedIn groups specific to your industry and specialty. That being said, Twitter can also be helpful. Research strategic hashtags and Twitter chats to discover others in your field who may be discussing topics relevant to your expertise.
Dribbble –

Self-described as "your best resource to discover and connect with designers worldwide," Dribbble can help design shops or freelancers showcase their work and help non-design firms view that amazing work. It's a place to discover and be discovered. Use Dribbble to get connected with some really talented people.
Coworking Spaces –

Especially if you work remotely, things can get lonely during the day. Hubs such as WeWork and Benjamin's Desk not only offer office space and desks, but tout the network of like-minded professionals who may one day work together. Coworking spaces are great place to meet new people and share war stories about agency life.
Conferences –

While LinkedIn is a resourceful networking tool, nothing beats meeting someone face to face. Research the most relevant conferences and then do some digging on who of influence is attending. You never know what a simple introduction can do for your business.
---
Learn how to get started automating direct mail efforts and drive more traffic to your online content.
---
Take Advantage of Reseller Programs
Tech companies often offer partner opportunities through reselling. For example, you might use Drift on your site for a live chat module. Do your clients also use this plugin? If you build them a site and want to incorporate a live chat feature, promoting Drift could help you bolster your relationship with the conversational marketing platform.
While this is a clear strategy for generating leads for the software company, it will also help you in a couple of ways. Firstly, these kinds of referrals help you establish credibility with your prospects by position you as a product expert. Many tech companies will also offer you product education and training as part of their partner program. Secondly, depending on the company's partner program, they may simply display your agency on their partner page or take it step further like HubSpot does (as shown below).
HubSpot's Apps for Agency Services Program is specifically designed to provide agencies a collection of software specifically-designed to can help you expand your client service offerings. In fact, Enthusem is one of them! HubSpot has cultivated such a strong partnership program that its agency partners often wait for HubSpot to tout a tactic before pushing it out themselves. Perhaps we can be more forward thinking than that, though.
Regardless, many of these kinds of partners receive thousands of web visitors a day, giving you great exposure to prospects who may not visit your site otherwise. Some partner programs even include reselling bonuses or commissions based on how you sell their service.
Marketing Teamwork
You don't have to sell another company's services to generate exposure for your agency. Some of the best ways to create solid partnerships are to simply work together to increase your brand awareness. Simply leverage each others' established networks. Here are three of our favorites tactics:
Guest Blogging –

Capitalize on the audience of another company by writing an informative, resourceful blog post anding ask if another company would post it on their blog. If the article is high-quality and resonates with their audience, they'll love the extra traffic and conversions. Meanwhile, you can capitalize on the new exposure and traffic that your site will receive. Of course, you can offer to reciprocate and post one of their articles on your blog.
Co-Hosted Webinars –

Much like guest blogging, a co-hosted webinar provides an opportunity to discuss a subject in which both of your areas of expertise can shine. Perhaps a webinar on how businesses are integrating digital and direct mail campaigns to increase their conversions. Your partner will surely appreciate your input on the topic, and your co-promotion of the event will bring many more attendees than if done alone.
Events and Sponsorships – One of the best ways to reach new audiences is to create an event with relevant partners. You might host a happy hour and networking event, or if you have the budget, you could go as far as hosting a conference with another agency. If you don't have the cash for such an event, you could always pitch in a smaller sum to sponsor an event to get your name out there.
Don't Forget About the "Strategy" in Strategic Partnerships
From improving your reach and brand image to lead generation, there's clearly great value in partnering with other agencies and companies in your industry. However, you can't partner with every agency, nor would you want to. You need to pick and choose the kinds of agencies and companies that best align with your values and fit with your marketing approach.
Once you've identified such partnership opportunities, approach the conversation by leading with how you can benefit their business. In time, you could develop a relationship that becomes incredibly fruitful for both of you.
Want to learn how direct mail can also help you generate more leads for your agency? Click below to download our informative eGuide.